Canada Wildlife Tours
Black Bears, Grizzly, Moose, Caribou, Polar Bear Sightseeing Tours
Plan & book your next adventure with our participating tours & guides
Canada wildlife tours and sightseeing guides provide visitors opportunities to view some of Canada's most iconic wildlife species in their natural environment from a safe distance. In some remote communities self guided viewing opportunities exist by chance. However, most of our Canadian iconic species require experience, knowledge and persistence to find and view. This requires a guide.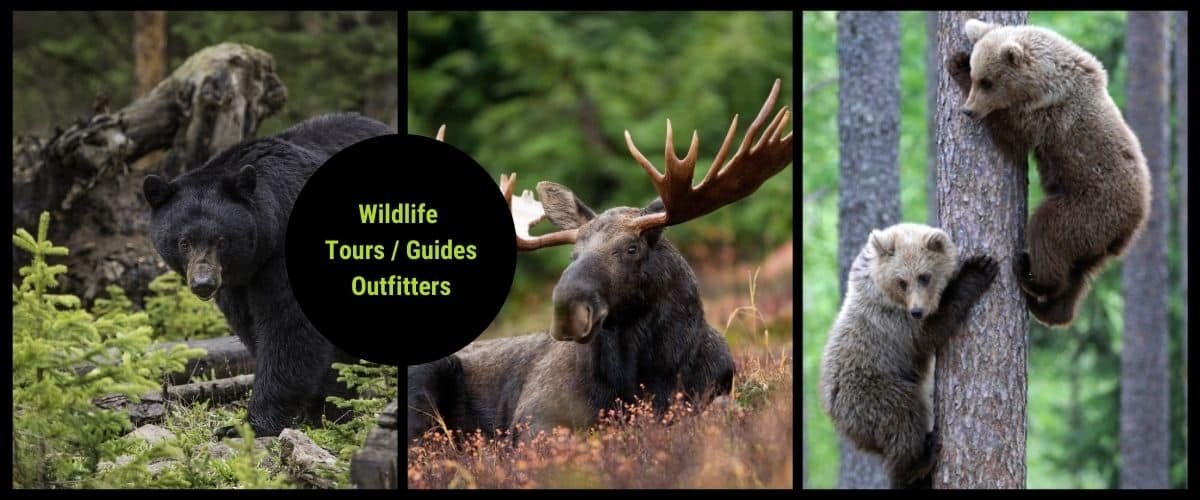 Coming Soon - | P.E.I. || Nova Scotia || Newfoundland || Quebec |
What Makes Canada Wildlife Tours Different?
Sightseeing tours of Canadian wildlife are available in every province and territory. What makes each tour different is the wildlife viewed, the time of the year and the mode of transportation. Much of the sightseeing schedule for wildlife tours is based on the availability of the wildlife, and weather conditions.
Wildlife Viewing Seasons
Most of the summer tours and guides operate during the peak tourism seasons from early spring to late fall. Summer favourites include black bear, and grizzly bear tours. Many of the winter wildlife tours begin in December and run through to April. The polar bear tours are the most popular winter guided tours.
Wildlife Encounters
Wildlife sightings are sometimes witnessed while enjoying some of the other Canadian outdoor activities. There is always opportunity to encounter wildlife while enjoying activities like hiking, backpacking, kayaking, canoeing, boating and mountain biking. Prior to any outdoor adventure it is advised to know what to do when encountering wildlife in the wilderness. One good source for bears is Bear Aware.
What is Included in Wildlife Tours
Guided wildlife tours include an interpretive guide, transportation and dry suits (if necessary on marine tours). However on some of the longer tours meals and entertainment are provided. Guided tours operate from many of the communities located close to the habitat of a specific species of wildlife.
Tour Transportation
Transportation for wildlife tours varies according to the type of wildlife and terrain. Marine whale tours are enjoyed while on board a boat, zodiac or floatplane. Black bear and grizzly tours are enjoyed while riding atvs, buses... plus boats and floatplanes. Polar bears are viewed best while flying in a plane and while riding in a large polar cat or tundra buggy.
Canada Wildlife Tours and Guides
Black Bears, Grizzly, Polar Bear Sightseeing Tours


Some Canada Wildlife Tips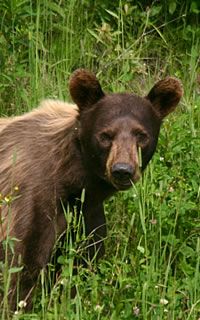 - never feed or approach wildlife.
- research wildlife tours per your preferences.
- make sounds when hiking in the wilderness to alert wildlife you are approaching.
- tours and guides are a good source for wildlife sightseeing.
- there are tours for marine, bird and land wildlife viewing.
- many tours provide transportation and equipment for wildlife viewing.
- bring a camera and video.
- always listen to the instructions of the guides.
- dress in layers to adjust for changes in the weather.
- wildlife viewing can be self guided while enjoying other activities like backpacking, camping, hiking, kayaking and canoeing.
- some wildlife are protected in provincial and national parks.
- some wilderness areas are protected as Wildlife Management Areas.
- some wildlife species are endangered and protected in wildlife sanctuaries.