Canada Off Roading Tours
Atv, Jeep, 4x4, Dirt Bike, Off-Road Adventures in Canada
Plan & book your next 4x4 adventure with our participating tours & guides
Canada off roading tours, guides, resorts and adventures are enjoyed in the rural and wilderness sections of our country. There are wilderness resorts, tours, and guides who specialize in off roading adventures. And there are resorts which are home base to off road adventures. They all provide the transportation which could be ATVs, dirt bikes, dune buggies and 4x4 vehicles and/or guides. For those who have their off road vehicle in tow, there are plenty of staging areas for self guided off roading adventures throughout Canada as well.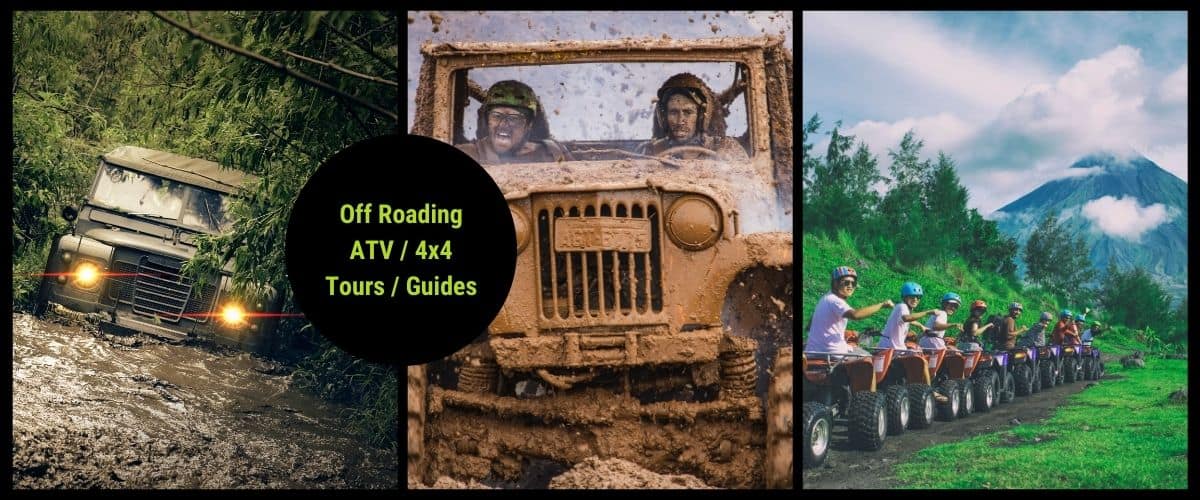 Canada Off Roading Seasons
The peak time for off roading in Canada is during the late spring, summer and early fall seasons. A lot will depend on if you like mud and snow. If you like getting dirty then your seasons are extended. It largely depends on where in Canada too.
Off-Road Riding Areas
Many Canada off roading adventures follow a vast network of gravel roads and spur roads leading deep into the wilderness backcountry. For smaller off-road vehicles like ATVs and dirt bikes there are also designated trail riding areas. However, more than often, gravel roads connect to trails which are accessible to ATVs and dirt bikes only.
Be Aware
Many gravel roads are deactivated forestry and mining roads. However, some gravel roads are still active, so always keep a look out for large logging and mining trucks. Consequently, keep your head up on many of the smaller single track trails, as they are shared trails with hiking, and/or mountain biking enthusiasts.
Prepare for Canada Off Roading
There are plenty of opportunities for self guided off roading in Canada. All riders who embark on a self guided 4x4 trip into the wilderness should be well prepared and experienced in the craft of 4x4ing. All off roaders should have a good map, gps, rain gear, drinking water and common sense. Always tell someone where you are going and when to expect you back. Canada's backcountry is beautiful however it can be dangerous when unprepared.
Canada Off Roading Tours and Guides
Many Canada off road tours provide experienced and knowledgeable guides, reliable equipment, riding lessons and meals. Some even provide wilderness backcountry accommodations. There are also a few off road adventure companies throughout Canada which provide multi day tours with wilderness camping.
Canada Off-Roading Tours


Some Canada Off Roading Tips
- always wear a helmet- bring sunglasses and sun screen.
- pack bug repellant.
- never off road on your own as it can be dangerous.
- look ahead while riding not down so you can avoid rocks and obstacles.
- keep a loose grip on the steering wheel and keep your thumbs out of the
- center section of the wheel therefore avoiding broken thumbs.
- off road tour companies provide equipment, guides and lessons.
- pack rain gear.
- dress in layers as weather changes quickly out on the trails.
- wear bright colors so you are easily identifiable.
- do not litter on the roads and trails.
- off road trails are sometimes shared with hikers and horseback riders.
- make a note of your minimum ground clearance.