Sightseeing Tours in Canada - Guides
Sightsee Canada by Train, Bus, Boat or Air
Plan & book your next tour with our participating tours & guides
Sightseeing tours in Canada are some of the most popular adventures enjoyed by visitors to our country. Our Canadian guides and tour operators lead you to some of the most popular sites, eateries, entertainment and scenery in the region. Guides and touring companies provide the transportation, the commentary and the knowledge of the region to maximize your Canadian experience. Hastle free sightseeing.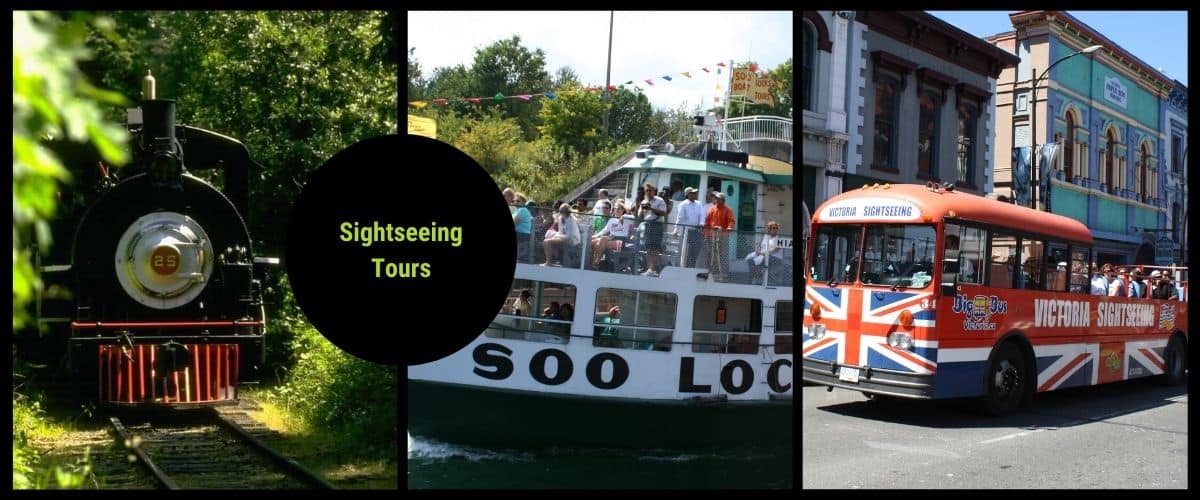 Select a Canada Region below to view Sightseeing Tours in that Region
Types of Sightseeing Tours in Canada
Canada tours for exploring regions and communities may be enjoyed in many forms of transportation. Bus tours are vastly popular in cities. Rail tours in Canada are especially popular for all-inclusive, multi day trips exploring backcountry wilderness areas by train. Boat tours travel the vasy waterways of our nation. Air tours provide sightseeing tours to remote destinations in most cases.
Booking Transportation
Many of the transportation tour companies operate through a booking website and via
brick-and-mortar
booking offices located in arrival and departure communities. When booking a sightseeing tour in Canada, be sure to check what is included. Therefore tyou will not encounter any unexpected expenses.
Sightseeing Tours
Bus tours - Air tours - Rail tours