Canada Golf Courses
Golf Vacations, Golf Pros, Golf RV Parks, Driving Ranges in Canada
Plan your golf course destination today and start booking your tee times.
Canada golf courses populate the country in every province and territory. Therefore the number of golf courses in Canada is in access of 2,400. Statistics Canada indicates there are 1.5 million golfers in Canada. That's 1 golf course for every 14,500 Canadians. Which is among the highest number per capita in the world. Golf is big here in Canada and so is the scenery.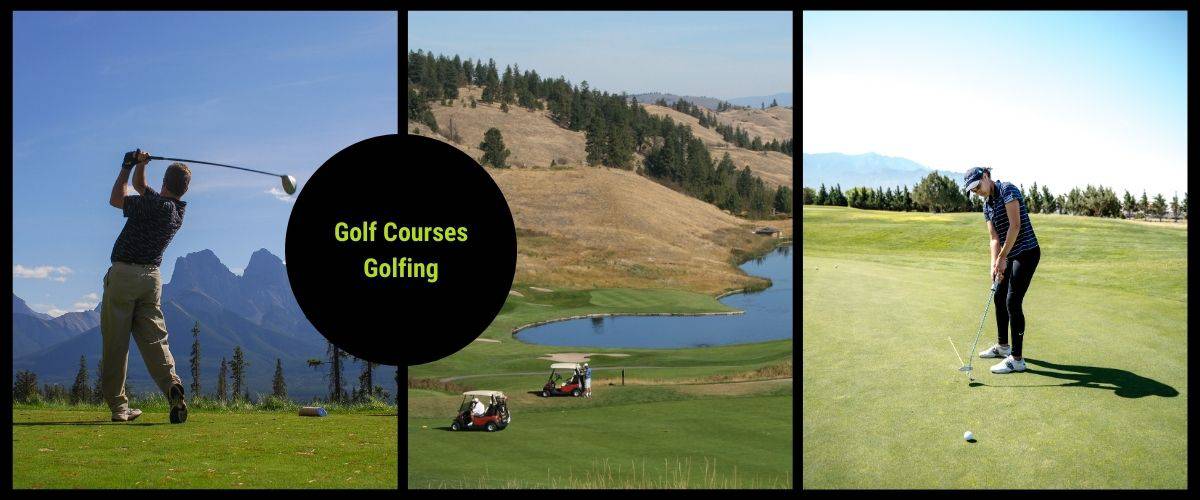 Types of Canada Golf Courses
We are fortunate to enjoy all types of golfing experiences from easy-peasy pitch-and-putt affordable golfing to high end condo golfing resorts. There are golf courses for all levels of play in many of our provinces. There are 9 hole courses, 18 hole courses, 36 hole courses, golf schools, driving ranges, Golf RV Parks and putting greens. You name it, we golf it.
Canada Golfing Weather
The weather plays a big part in the length of the golfing season in Canada. We are a long country. From Cape Spear, Newfoundland to the Yukon is about 5,500 kms. Lots of golfing weather in-between. The west coast of Canada enjoys a year round golfing season on most years. In general the peak months for golfing are from April to October.
Resorts with Canada Golf Courses
Most of the basic to medium sized Canada golf courses provide club rentals, a putting green, a pro shop and golf carts. The larger golf courses may contain many more services like a restaurant, a lounge, accommodations, banquet rooms, shopping, internet, spas, driving range, golf lessons and pubs. There are golf communities with accommodations like condos, and vacation homes provided every convenience of home. Then there are the RV campgrounds with golf courses. RVing from golf course to golf course and camping minutes from the first tee is a great way to experience many courses on one vacation.
Canada Golf Courses
Golfing in Canada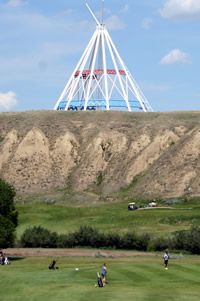 Some Canada Golf Course Tips
- research various types of golf courses as prices vary.
- book early to avoid disappointment.
- check your golf bag for all essentials prior to arrival.
- pack a hat, sunscreen, umbrella and rain gear.
- avoid peak golfing times.
- avoid golfing during the hottest times of the day.
- pack liquids while golfing.
- always be courteous to other golfers.
- go to the bathroom prior to golfing.
- arrive an hour early prior to tee time for practice and for the possibility of starting earlier due to cancellations.
- please replace the pin once completed the whole.
- do not attempt your approach shot while people are on the greens.
Let your golf course know that you researched golf on the ehcanadatravel.com website