Canada River Rafting Tours
Day Trips to Multi Day Rafting Adventures
Plan & book your next river rafting adventure with our participating tours & guides
Canada rafting tours and adventures span across our country with the bulk of the river rafting adventure destinations presiding in British Columbia, Alberta, Ontario, Quebec and the Northwest Territories. Most major Canadian river rafting companies operate in communities located near the most popular rafting rivers.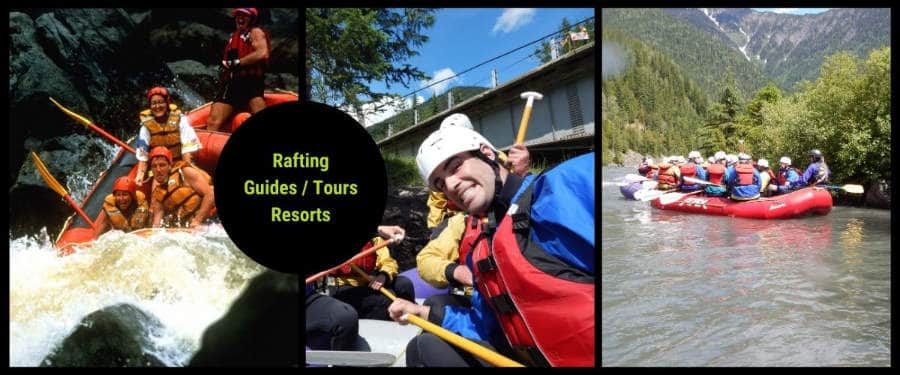 When Is The Best Time for Rafting In Canada?
When is the best time to go river rafting? Most say during the spring, summer and fall. During the spring season the water levels on Canadian rivers are at their highest. The spring is when the river is at its roughest and most challenging. In the summer the rivers are at their lowest water level. The summer is when the river is at its calmest. Best for family rafting. The rivers are always changing.
River Rafting Guides
Qualified rafting guides know the up-and-down moods of the rivers and the many obstacles faced when navigating white water rapids, take-out and put-in points, as well as, avoiding submerged boulders, waterfalls and floating debris. Rafting tours and guides know the rivers well, have been trained on the rivers and are your lifeline while on the rivers. Interpretive guides are well prepared for weather, river emergencies and applying first aid.
Rafting Tour Companies
Canada rafting tour companies provide day trips and multi day trips on the rivers of Canada. Day trips should include lessons, equipment, and transportation. Multi day trip rafting adventures should include accommodations (camping, cottages, wilderness resort), meals, and sometimes, entertainment.
Canada Rafting Tours and Guides


Some Canada River Rafting Tips
- research tour groups for your river rafting preferences and safety record.
- ask questions about what is included in your river rafting package.
- inform others of your departure and arrival times when self guided rafting.
- always wear a life jacket.
- always listen carefully to your guide when on major rafting rivers.
- never go whitewater rafting alone.
- know your swimming limitations.
- always prepare and research river classifications prior to departure.
- wear good fitting water shoes.
- never raft in the dark.
- drink and pack plenty of liquids.
- do not drag paddle in the water.
- do not wear cotton clothes as they are slow to dry and cold when wet.
- secure your eye glasses when rafting so they do not fall off.
- keep keys, wallet, camera in a dry bag to protect them from moisture and lost.