Canada Canoeing
Canada canoe tours, guides, charters, resorts, and rentals
Come and enjoy anyone of our many paddle and canoe portage routes in Canada
Canada canoeing is enjoyed by many who visit our oceans, lakes and rivers. Canoeing can be best enjoyed in every season in many areas of Canada depending on the weather. However, a Canada canoe adventure is best enjoyed from late spring to early fall.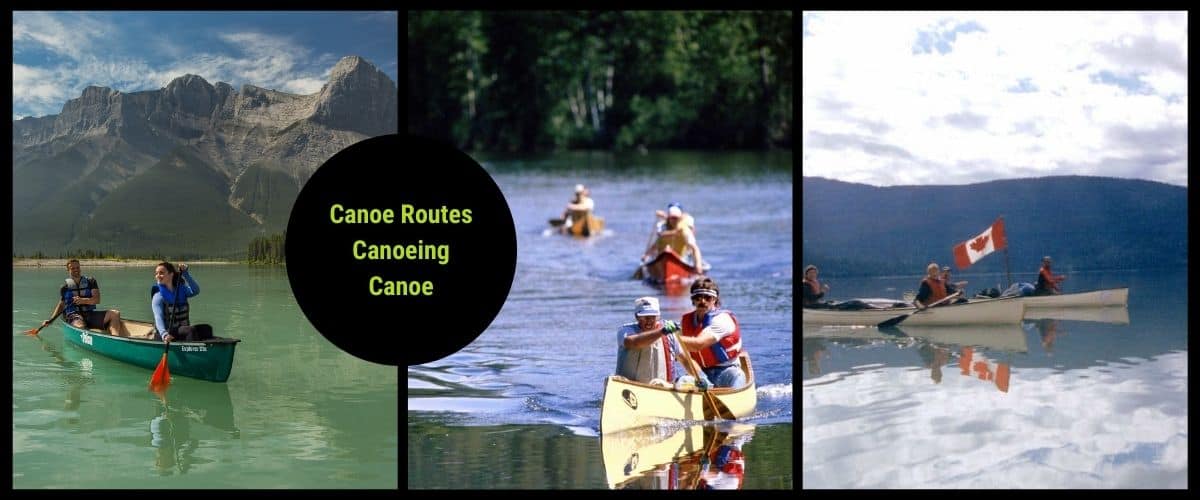 Canada Canoeing Routes
Every province and territory in Canada enjoys a selection of canoe waterways ranging from very difficult to easy. There are numerous calm river and lake waterways in Canada for easy-access canoe day trips. However, there are also difficult paddle routes, which should be attempted by experience paddlers only. It is on these challenging routes where paddlers encounter whitewater currents, floating debris and/or sinkholes.
Planning a Canoe Route
Like any backcountry adventure in Canada one must and should plan prior to a departure. Therefore when canoeing, it is important to research your route, including the put-in and take-out points, length of canoe portages, location of wildlerness campsites and access to fresh drinking water to name a few. Self guided paddle adventures require proper route research, good equipment, weather preparedness and paddle expertise.
Launching a Canoe in Canada
Many of the popular and top Canada canoe destinations have boat launches for easy-access departures. However, not all are easy-access. The more remote canoe destinations have roof top boat launches located at the end of a rough gravel road or a hiking trail. In fact, some canoe adventures start with a portage so to access the launching point.
Canoe Tours and Guides
For the less experienced canoeist there are tour groups and guides operating in communities located on popular rivers, lakes and oceans. Tour groups provide, both, day and multi-day paddle adventures. Canoe tours with interpretive guides provide knowledge, experience and history. Less accomplished canoeists are encouraged to book with a canoe group. On guided tours the operators provide the canoe equipment and lessons. For the over night paddle experience a tour company, will in many cases, provide tenting, accommodations, entertainment and meals.
Canoeing in Canada
Canada portage routes, paddle routes, and canoe destinations

Some Canada Canoeing Tips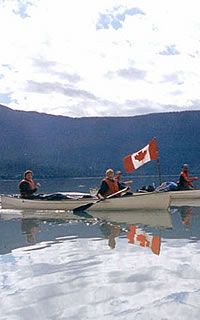 - bring hat, sunglasses and sun screen.
- bring camera, video and binoculars.
- always wear a life jacket.
- pack water proof matches and lighter.
- have good hiking boots for portaging.
- always lock vehicle in parking lot while canoeing.
- plan meals for over night trips.
- hang backpacks when on overnight trips to avoid attracting bears.
- know your route and plan your route based on your fitness level.
- dress in layers as weather changes quickly out on the water.
- check weather prior to canoeing.
- learn the various types of canoe strokes prior to trip.
- learn some tie knots prior to canoeing.
- pack a waterproof flashlight.
- do not litter on the water.

Let your canoe guide and tour know you researched canoeing here with us on ehcanadatravel.com