Canada Wine Tours and Vineyards
Wine Tours and Vineyards in Canada
Canada wineries and vineyards produce some of the worlds best wines. The moderate temperatures and the fertile soil in some regions of Canada provides some of the best conditions for producing Canadian white, red and ice wines.
Every year Canadian wineries receive awards and international praise at wine tasting events and contests.
Canadian vineyards are located throughout the country with the heaviest concentration in the province of British Columbia (Okanagan Valley and the Cowichan Valley) and Ontario (Niagra-on-the-Lake).
There are many wine routes for self guided driving tours. Many wineries provide an opportunity to taste the wines and to learn more about Canadian Wine making.
Many Canada wineries and vineyards provide wine tours, organize wine tasting events and operate retail stores. Visiting a Canadian winery also provides an opportunity for travelers to observe and experience how grapes are harvested and how the wine producing cycle operates. Vintners are more than happy to share in their joy of wines.

Some Canada Wine Tour Tips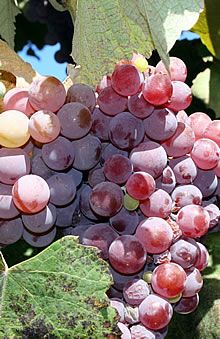 - check wineries for operating hours.
- review vineyards and select 5 for self guided tours.
- pre book tours as space is limited.
- pick season for tour so to experience various steps in wine making process.
- drink water during the day.
- do not attempt to visit every winery. Be selective and enjoy quality time.
- do not wear perfume as it interferes with the wine tasting process for yourself and others.
- use the bread and crackers as they are available to refresh your pallet.
- ask vintners questions.
- purchase the wines you like.
- do not finish wines you do not like.
- eat a good breakfast prior to wine tours.
- if you like a winery sign up for their mailing list.
- have a road map available as some wineries are in remote areas.
- decide who will be the designated driver.