Canada Ski Resorts
Canadian Ski Resorts, Chalets, Mountains, Vacations and Winter Adventures
Downhill skiing, snowboarding, heli skiing and cat skiing in Canada on our world class mountains
Canada ski resorts are well known for their quality powder snow, quality ski funs, extreme skiing and lodge and accommodation facilities. Many of our Canada ski resorts are ranked high on many top 10 ski lists worldwide. However, our most popular ski mountains are located in British Columbia, Alberta, Ontario and Quebec. Our collection of world class winter resorts and mountain destinations are well developed attracting many our powder snow mountains.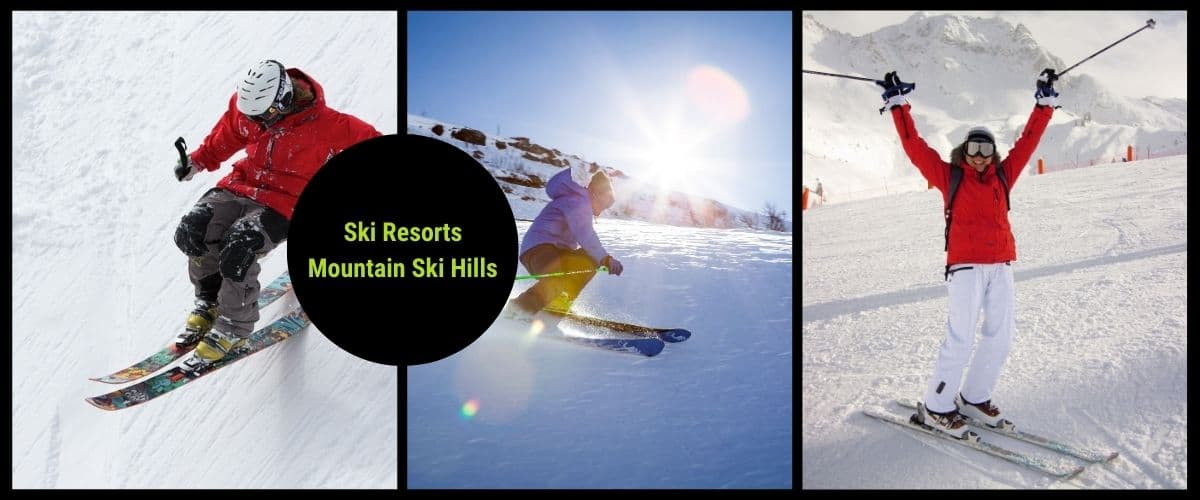 Research, Book a Canada Ski Resort
Coming Soon - | Ontario || Newfoundland || Quebec |

Revelstoke Mountain Video
Ski Seasons and Ski Runs
The ski season in Canada usually begins in December and runs until mid April - weather permitting. Each ski hill has a selection of green (easy), blue (intermediate) and black diamond (difficult) ski runs for downhill skiing and snowboardiing. At some of our epic mountain resorts we have Double Black runs as well. All serviced by a network of chair lifts, gondolas, t-bars and tow ropes.
Canada Ski Resorts
The ski hills in Canada range in size, services and amenities. There are small ski hills with minimum services and a select number of ski runs. There are large mountain resort villages, designated townships, with every service under the sun. Most Canada ski hills have a lodge and provide ski rentals and ski lessons. The larger ski mountain resorts are self contained villages with services including accommodations, gift shops, restaurants, coffee shops, pubs, ski shops, liquor store, entertainment, retail stores and attractions.

Some Canada Downhill Skiing Tips
- not all black diamond ski runs are created equal.
- always ski within your abilities.
- lessons and rentals are available on most ski hills.
- bring sunglasses and ski goggles as the snow reflects light making it
- very bright on the eyes.
- be aware of others on the ski hill.
- do not ski recklessly in public ski areas.
- do not ski under the influence of alcohol.
- dress in layers as weather changes fast in the mountains.
- bring dry clothes for the end of the day change of clothes.
- always look uphill and give way to others prior to beginning a ski run.
- do not bud in ski lift line ups.
- pack electronics in plastic bag for protection from snow and wet conditions.
- pack lip balm for chap lips.
Let your ski hill host know you researched on ehcanadatravel.com