Trans Canada Trail Birds and Bakeries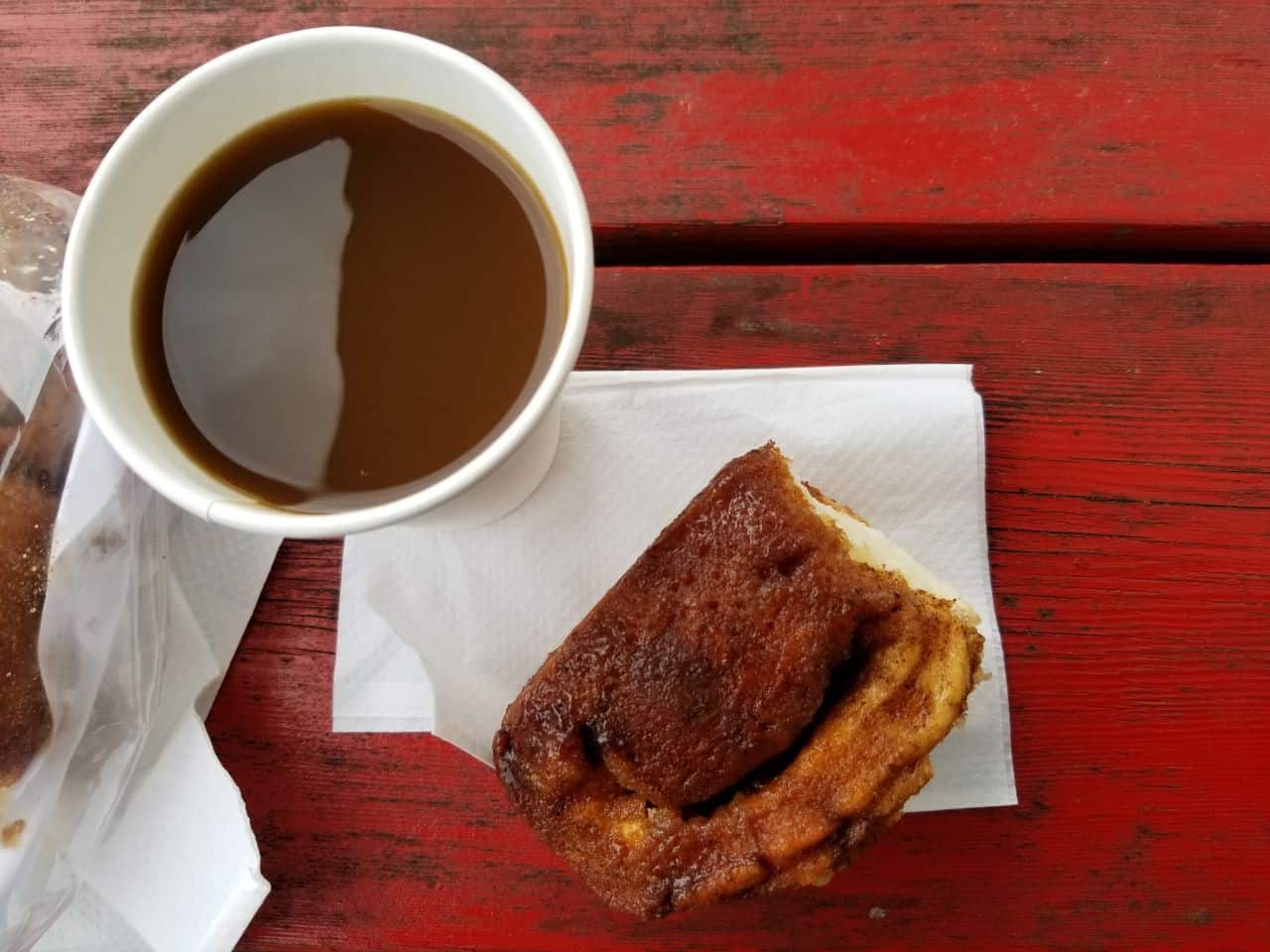 Treats for Trekking Canada
Places of interest on the Trans Canada Trail
Trans Canada Trail Birds and Bakeries - What makes a great day of birding on the Trans Canada Trail even better? Visiting a local bakery! Beautiful weather, great company, and a list of interesting birds, including a new or rare species, are usually key ingredients to any bird watching excursion. What makes it even better? In our opinion, nothing beats stopping at a bakery to begin or end a day of bird watching! Here are three of our favourite bird + bakery combos found right on the Trans Canada Trail.

---
Trans Canada Trail Birds
and Beans Coffee Roasters
Toronto Ontario Canada Waterfront Bakery

Birds and Beans Coffee serves delicious baked goods and certified Bird Friendly coffee. The Smithsonian Institute certification on the coffee they serve guarantees it is shade grown in a diverse forest environment that provides important habitat for migratory songbirds and other wildlife, as well as decent livelihoods for the farmers and their families.
This cozy and charming café features bird themed décor and artwork, and is located just a few steps down the Waterfront Trail from Humber Bay Park and Colonel Samuel Smith Park, two of Toronto's birding hotspots. Both parks offer easily accessible, paved walking trails through a variety of habitats that host a wide range of bird species, as well as stunning views of the Toronto skyline. We stopped at the café for delicious iced coffees and pastries before receiving a personal tour of the birds of Colonel Samuel Smith Park from members of the local birding community.

Directions:
Birds and Beans Coffee - 2413 Lakeshore Blvd W, located at Mimico Ave., Mimico, ON

Colonel Samuel Smith Park - 3145 Lakeshore Blvd W, located at Kipling Ave, Etobicoke, ON

Humber Bay Park West - 100 Humber Bay Park Rd W, located at Park Lawn Rd, Etobicoke, ON
---
Dobbit Bakehouse - Blueberry Run Trail
Musquodoboit Harbour, Nova Scotia Rustic Breads and Homemade Treats
The Dobbit Bakehouse specializes in rustic breads, featuring a different type of loaf each day. It also offers a wide selection of cookies, squares, muffins, cinnamon buns, pies, pastries, and scones, many made with organic flour. The friendly owners of this small, inviting bakery emphasize keeping things as natural and local as possible, including all the fruit for their pies and turnovers, which is sourced from Nova Scotia farms. The packaging for their ingredients is repurposed instead of sent to the landfill, and their food waste is incorporated into an organic garden in the community.

Nova Scotia Trails and Treats
We enjoyed a delicious lunch there after heading down the beautifully maintained Blueberry Run Trail, which is a an enjoyable, multi-use crushed stone dust pathway that offers opportunities to view a variety of forest and open field birds, as well as shorebirds along the beautiful coast of the Atlantic.

Directions:
Dobbit Bakehouse - 7896 Nova Scotia Trunk 7, Musquodoboit Harbour, NS. About a 45 minute drive east of Halifax.

Blueberry Run Trail - trailhead can be accessed from the Musquodoboit Harbour Railway Museum and Tourism Bureau, 7897 Nova Scotia Trunk 7, Musquodoboit Harbour, NS
---
Fundy National Park, Alma, New Brunswick

Sticky Buns!
Kelly's Bake Shop is famous for its sticky buns, and with good reason! We arrived at this bakery on a damp, blustery afternoon after walking a challenging section of trail through the Fundy National Park. The smell of baking bread, cookies, pies, and warm, gooey cinnamon buns was irresistible. This bakery is located in the charming seaside village of Alma, which offers cafes, restaurants, and a brewery, and is situated at the entrance to the famous Fundy National Park. The park offers great hiking and camping, spectacular scenery, and great opportunities to see forest birds, Peregrine Falcons, shorebirds, gulls, and many others.

Directions:
Kelly's Bake Shop - 8587 Main St., Alma, NB
Fundy National Park - Located on highway 114 E in Alma, NB, and easily accessible from Fredericton (2 hour drive), Saint John (1.5 hour dive), and Moncton (1 hour drive).

To learn more about the birds, culture, and history along Canada's 27,000 km long Trans Canada Trail please check our blog!
Trans Canada Trail Birds and Bakeries
Three Favourite Bird + Bakery Combos
Stay Informed
When you subscribe to the blog, we will send you an e-mail when there are new updates on the site so you wouldn't miss them.