New Product : Canada Tourism Advertising Slideshow Listings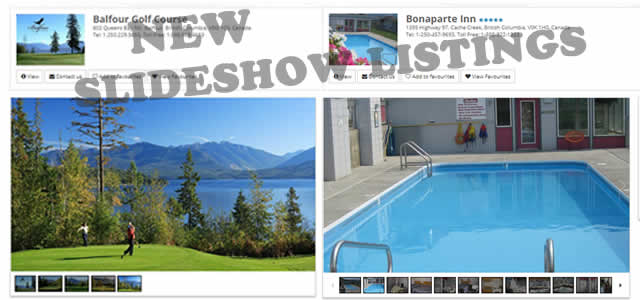 Canada Tourism Advertising Slideshow Listings
"The more informative your advertising, the more persuasive it will be." David Ogilvy
"Our new listing format has morphed from static to storytelling."
ehCanadaTravel.com has just launched their new Canada Tourism Advertising Slideshow Feature! The new slideshow feature on your Business Listing Profile is the first thing travelers see after they click through from your community, regional and category advertising listings. The slideshow video is the traveler's first impression of your business on your profile. And, we all know the importance of a good first impression in the hospitality industry.
Below we have included some screenshots of current businesses set up with their slideshows. We have followed that by providing a working slideshow example. At the bottom of the post are some simple steps on how you can update or create your own Canada Tourism Advertising Slideshow on your Business Listing Profile.
With the ehCanadaTravel.com slideshow advertising feature you can post up to 20 photos telling your story about your business or event. The system then automatically creates a slideshow from your photos. With good photo selection you can post a four season display of your business. You can post photos featuring your peak season only. You can post activities, parks, attractions, accommodations and/or events that compliment your business. The limits of your storytelling are endless. Here is a slideshow example.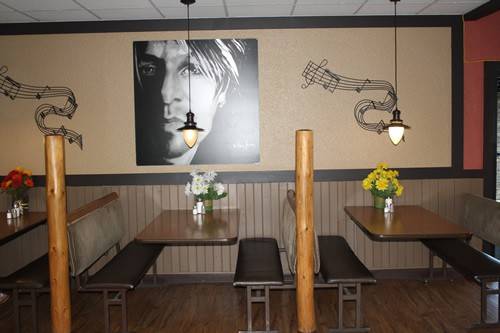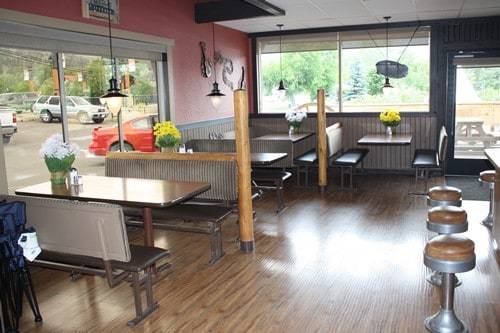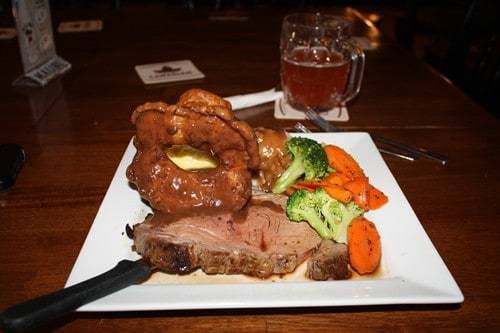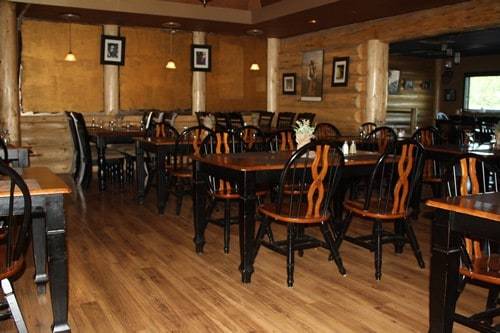 ---
Research shows movement matters when advertising, marketing and posting to social media. Just like on your Facebook or Twitter feed, the video posts, the moving pictures, are the posts which often catch your eye. Makes sense right. They are moving while others are not. Moving posts of any kind create better superior results
"Video posts have 135% greater organic reach than photo posts." Facebook
"Enjoyment of video ads increase purchase intent by 97% and brand association by 139%." Unruly
"Shoppers who viewed video were 174% more likely to purchase than viewers who did not." Retail Touchpoints
Most of your tourism advertising you have currently posted on the internet includes one static photo and a text description. It is hard to create excitement with one photo when the travel industry is all about the visual? Our research also indicates that some businesses do not update their ad, even once, on these other websites after they have signed up? On ehCanadaTravel.com, because of the multiple photos, you are able to represent your business and/or event over a longer period of time while staying current.
---
Steps to creating your Canada Tourism Advertising Slideshow
Go to ehCanadaTravel.com > Click "Login" (top right corner) > Enter your codes and press enter > Click "Edit Your Business" > Hover mouse cursor over the "Settings" link (top right) > Click "Media Centre" > Scroll down and under the heading "Choose the resource you want to upload images for" click the blue bar drop down and select "Slideshow Images" > Click green button and add images from your computer > Click blue button "Upload Image" or if there are multiple photos click "Upload Files" . Done.
---
If you know how to resize your photos please do so. The advantage is that they download faster and fit the page well. Resize to 500 X 333 pixels.
If you are having trouble please do not hesitate to call and our Techy Department and they would be pleased to walk you through it.
---
Canadian Travel Influencer post by :


As Seen On:
CBC, Huffington Post, Canada.com, Nature Conservancy of Canada, Cottage Life Magazine, TravelTV.com, Travel Industry Today, Yukon Life, TAPS Magazine, HUB Magazine

Head Office
ehCanadaTravel.com
54-120 Finholm Street N.
Parksville, BC, Canada, v9p 1J5
Canada Tourism Advertising Slideshow Listings Blog Post
https://www.ehcanadatravel.com/blog/wp-content/uploads/2017/07/slideshow-banner2.jpg
300
640
Greg "Gug" Girard
https://www.ehcanadatravel.com/blog/wp-content/uploads/2020/01/ehcanada-logo-340x156-1.png
Greg "Gug" Girard
2017-07-30 13:29:27
2018-02-22 09:04:04
New Product : Canada Tourism Advertising Slideshow Listings