POST & WIN CANADA CONTEST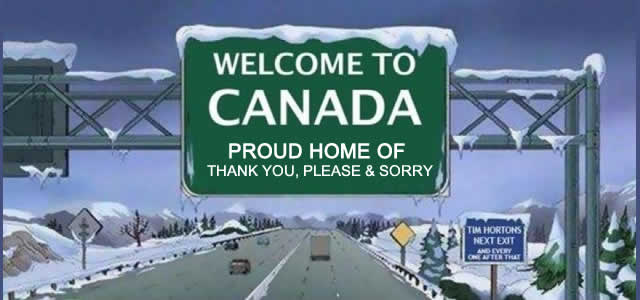 POST & WIN Canada Contest
Got Canada on your mind. Put it to use and post on ehCanadaTravel.com and you could win Canada stuff just in time for Canada Day!
"So you think you are a proud Canadian do ya? You know our country, your community well do you? You explore whenever you get a chance? Hmmm.. well then… put your posts where your mouth is. Post to our live travel community and we will reward one lucky winner with a day pack filled with a whole lot of Canada!"
There is only one requirement for our POST & WIN Canada Contest. In order to post to our Canadian Travel Community you must first register on our website as a Canadian Travel Influencer. One you register as a business, local, traveler, blogger or photographer you can then create your profile with a sweet cover photo and avatar. This is your base camp for activity.
So you think your profile is looking good now? Good… that is huge because when you post and/or create content this is where all the travelers will come to check you out. Want to make a good first impression for yourself as a top Canadian Travel Influencer then set up your profile to look real nice.
OK… next on the agenda is to post to your profile and create content for your community. All posts will be shared on the front page of every province and territory on our website and then the top posts will be featured on social media. We have 14 social media pages in all, so you do the numbers. Plus when we feature it on social media we feature your social media page helping you get more followers!
Every post and new content you create enters you in the POST & WIN Canada Contest! We will make the draw near the end of May 2017!
Enough jibber-jabber. We will fill you on how it all works once you are registered and your profile is set up. Now, get off the fence, sign up and represent! Here is the link.
*************************************************
200+ Testimonials
Canada Travel Website
About Us

As Seen On:
CBC, Huffington Post, Canada.com, Nature Conservancy of Canada, Cottage Life Magazine, TravelTV.com, Travel Industry Today, Yukon Life, TAPS Magazine, HUB Magazine

Head Office
ehCanadaTravel.com
54-120 Finholm Street N.
Parksville, BC, Canada, v9p 1J5
https://www.ehcanadatravel.com/blog/wp-content/uploads/2017/03/blogbanner2.jpg
300
640
Greg "Gug" Girard
https://www.ehcanadatravel.com/blog/wp-content/uploads/2020/01/ehcanada-logo-340x156-1.png
Greg "Gug" Girard
2017-03-17 13:07:58
2017-12-30 14:28:14
POST & WIN CANADA CONTEST