Resizing Photos For Social Optimization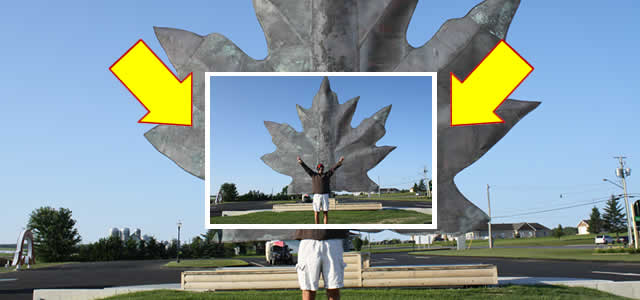 Resizing Photos For Social Travel & Social Media
"We see over and over again that people on the internet post some beautiful photos. We also come across the same post on other social media channels and the photo is cut off or the photo is a broken image. This is not good news for your brand. And it is something which can be easily avoided by resizing photos," Greg Girard, co founder of ehCanadaTravel.com
When we have discussed resizing photos with people in tourism and travel, there are 2 answers we hear over and over again. (1) I do not have the time and (2) I do not know how. So let us address the first one. If your brand, business and blog is not worth spending the time to optimize your photo then I would be very worried about your brand.
The second point is just laziness because all computers come with a simplified photo imaging program. The most basic program for resizing photos is Paint which comes with many PC computers. Not familiar with Apple but I am sure it comes with one too. To access the paint program look under your file folders for Windows Accessories and then click on the Paint icon and link. Once Paint opens up you can see plain as day the resize link. Go for it.
To make life easy add the Paint icon to your desktop or "pin" it to your taskbar so next time it is easy to find. To add it to your desktop just left click and hold it down and drag the icon from under the Window Accessory folder to your desktop. To pin it to your taskbar, right click the icon under Windows Accessories and click "pin to taskbar" .
Now for sizing. When you post on ehCanadaTravel.com please remember that the same post could be rebroadcasted onto 9 different social media pages. Each with there own size requirements. Some have automatic sizers built in while others do not. One thing is for certain a large photo takes longer to download.
As you can see with this example the post looked great on ehCanadaTravel.com.
but once it was posted on Facebook it was cropped because the photo was too large.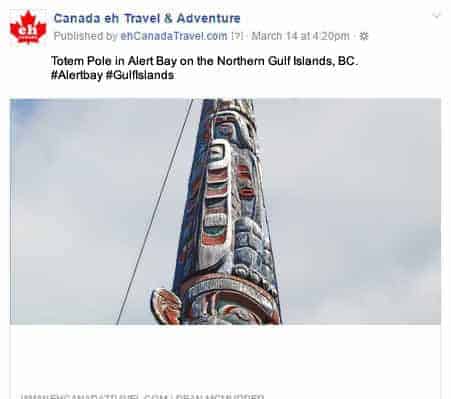 How facebook and others work is they will post a photo from the centre out. So if the focus of your photo is in the centre of your photo you may get lucky and the photo will post without looking cropped, although it is still cropped. Sometimes we get lucky and the photo looks great while other times it looks cropped and wonky.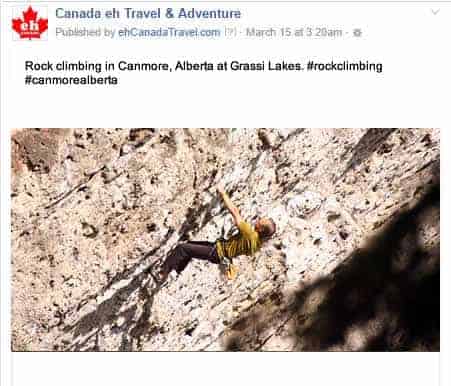 The sizes to use which post best are 600 X 400 pixels and 800 X 500 pixels. These sizes fit well on most social media pages.
Double Down Hint: When posting a group of photos on social media maximize your marketing reach by posting one photo at a time and spread them out over a number of days or weeks. There is no advantage is posting many photos at one time. Plus make sure to add descriptive text with #hashtags.
Good luck and happy posting.
Join Our Community :
*************************************************
200+ Testimonials
Canada Travel Website
About Us

As Seen On:
CBC, Huffington Post, Canada.com, Nature Conservancy of Canada, Cottage Life Magazine, TravelTV.com, Travel Industry Today, Yukon Life, TAPS Magazine, HUB Magazine

Head Office
ehCanadaTravel.com
54-120 Finholm Street N.
Parksville, BC, Canada, v9p 1J5
https://www.ehcanadatravel.com/blog/wp-content/uploads/2017/03/blogbanner-2.jpg
300
640
Greg "Gug" Girard
https://www.ehcanadatravel.com/blog/wp-content/uploads/2020/01/ehcanada-logo-340x156-1.png
Greg "Gug" Girard
2017-03-18 12:43:34
2017-03-18 12:43:34
Resizing Photos For Social Optimization