Five Important Travel Safety Tips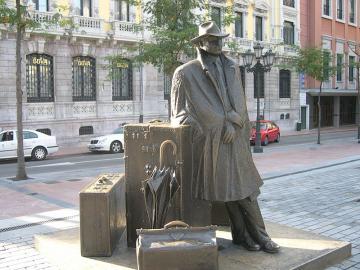 Most people are, justifiably, concerned about their safety when they travel. If common sense prevails, however, you can minimize danger and remain saafe by being smart, informed and aware.
One of the most important things to be aware of is to never draw attention to yourself. Smart, experienced travelers never do this. While it is particularly important if you are traveling to developing countries to not flaunt your wealth, it is also good practice when traveling in developed countries. Dress plainly, speak quietly and do not wear expensive jewelry.
A wise traveler is always well-informed. Nowadays, it is easy to use the power of the internet to do some basic research on your destination before you go. For example, are there local customs or dress codes you need to be aware of? What is the current exchange rate for the local currency? What are some basic phrases in the local language? What parts of the city should you avoid? What is the location of your country's embassy or consulate in your destination country?
You should also protect your valuables and documents, particularly that most valuable of travel documents, your passport. In some parts of the world a passport could be a magnet for thieves because of its potential value on the black market. Before you leave home it is advisable to take two photocopies, one to leave at home with a trusted friend or family member, and one to take with you.
Once when I was traveling in Europe in a motorhome, I had to hand my passport over to the front desk of a campsite in Italy. Apparently it was required by the local police. I was very loathe to do this, but the front desk clerk assured me everything would be fine, and showed me all the passports belonging to other guests that he had filed in a box. If I had had a photocopy, perhaps he would have accepted that as a substitute, and I could have kept the original. But if not I would still have had a back up in case something happened to the original document.
It is also extremely important to remain alert and aware of your surroundings at all times, especially in crowded places where pickpockets could be lurking. I almost had my wallet stolen from my fanny pack when I was in a large crowd attempting to take photos over the heads fo the people in front of me. I felt a tug and grabbed my wallet before it disappeared, but if I had not been so alert I would have lost all my cash and credit cards.
While you need to remain friendly and polite, you should also be cautious of strangers, because some could be potential confidence tricksters on the lookout for a mark or annoying salesmen trying to lure you into a time share presentation.
And finally, trust your instincts. If a place, a person or a situation raises your hackles or make you uncomfortable in any way, be prepared to back away.
For more information, see:
http://www.infobarrel.com/Five_Important_Travel_Safety_Tips
: