Canada Sailing and Boating Tips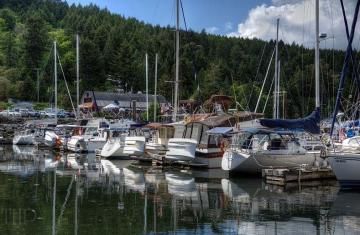 Canada enjoys the most lakes in the world. It also enjoys three coastlines including the Pacific, Atlantic and Arctic Oceans. All are connected by a massive network of rivers, creeks, bridges, canals and ferries. So, one can only assume that boating and sailing are huge outdoor activities in Canada. Here are some tips for boating and sailing in Canada.
- bring hat, sunglasses and sun screen.
- bring camera, video and binoculars.
- always wear a life jacket.
- laws prohibit drinking and boating.
- be considerate of others.
- do not speed.
- always lock vehicle in parking lot while boating.
- pack a picnic for when you find that special spot.
- do not cause waves near public areas.
- follow navigation buoys when boating on the ocean.
- carry tide tables and marine charts when on the water.
- check weather prior to boating.
- beware that weather changes fast on the water.
- tie up boats well when on shore.
- be courteous of others at the boat ramps.
- do not litter on the water.
: