British Columbia Road Trip -Part 1
Exploring BC Canada in the Maple Leaf RV
"How you handle the adventure within the adventure determines the outcome of the adventure."
We, meaning my brother and I, are embarking on a 2 week British Columbia road trip. Yup, time to bond with the outdoors, feel alive, recharge our batteries, and visit with some of our supporting tourism business clients. Because without them there is no us.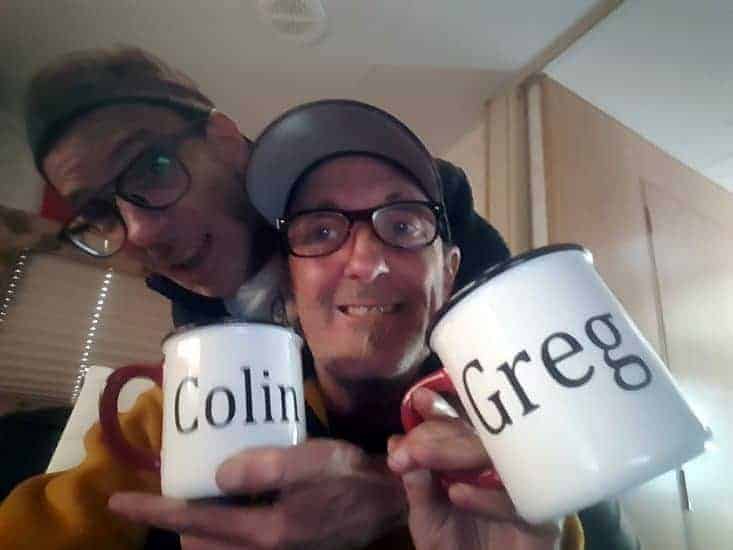 Get Your Life Back! We Are Trying To.
You see… in between computer time, it is imperative we hit the road hard, once in the summer and once in the winter, or else we would go absolutely bonkers. Fun time has taken a hit lately, so this British Columbia road trip is well overdue.
Experience Canada
The initial plan was to cross Canada and launch our "Experience Canada" community content marketing program. It is a proven program enabling small and rural communities to manage, maintain and grow their own online brand and messaging using content marketing tools. Plus, most importantly, it is economical and effective.
Experience Nicola Valley
However, the program went so well, in the Nicola Valley, British Columbia region, we started receiving more projects. The result of sticking around to assist was really an opportunity to watch the program grow. Good we did too. The program was nominated for the Tourism Industry Association of Canada Innovation Award by Community Futures Nicola Valley!
Hit The Road Jack!
We needed some time to think, some breathing room away from the politics of tourism. We decided on exploring a less used travel route sneaking up the east side of Wells Gray Park from Kamloops, BC called Highway 5 North. The travel route connects with small communities like Little Fort, Barriere, Blue River, and Valemount before connecting back up with Prince George, BC via Highway 16.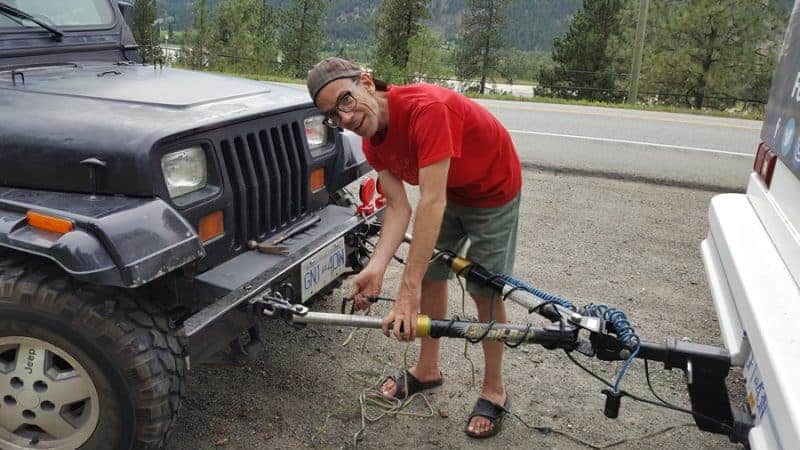 Canadian Tire Is Our New Home
Our British Columbia road trip started in Merritt BC in a Canadian Tire parking lot. Huh, you may ask? Simple. We have learned from experience that something always goes sideways on the first trip of the year. Something may be missing? Maybe something just is not sounding right? Regardless, on this occasion we had new toys to play with too – a tow bar and breaking system. We knew there would be opportunities. How many was the question?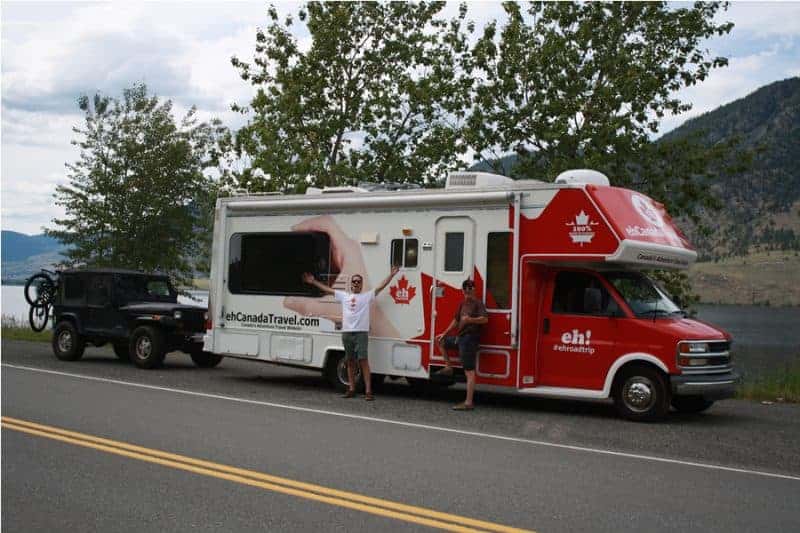 Maple Leaf RV Has A New Friend
So yes, the Maple Leaf RV is going to be bringing a friend along on this trip for the first time. The Maple Leaf RV will be pulling our boony-bashing jeep for local exploring. What better way to explore the back country roads than in a topless jeep under the sun. Come on… how therapeutic is that.
"Embrace the unexpected adventures within the adventure, as often, those are the real stories which come up in conversations later on in life."

Greg Girard – co founder of eh Canada Travel
The Adventure Within The Adventure
We arrived early in the Canadian Tire parking lot anticipating a quick departure and nothing major, maybe a few knick-knacks here and there. Well, that was not the case. First the holes in the new base plate on the jeep for towing were too small. Had to get those re-drilled. Then we had to play around with the wiring for the brake lights. That was were the Canadian Tire knick-knack thing kicked in. Afterwards we did a quick check of all the lights and we were good to go. It was 2 PM. We were ready to roll out.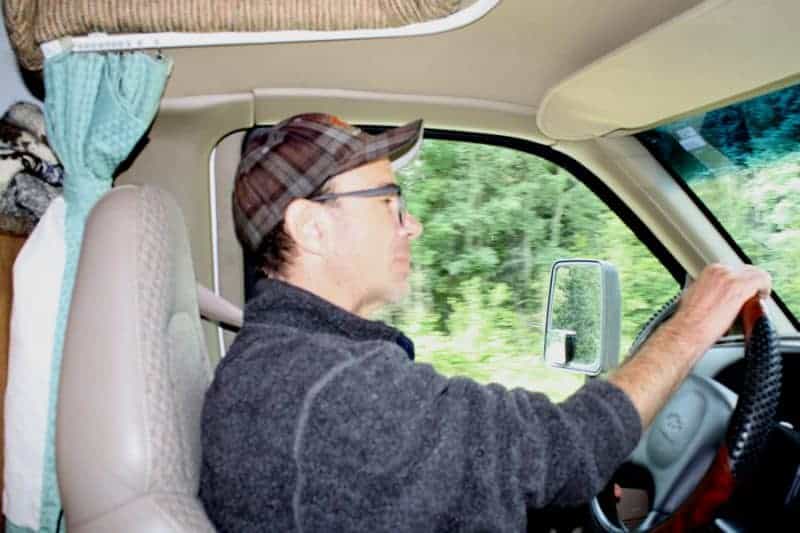 No Time For A Break
Soon later we roll into Kamloops. After doing some banking and buying groceries we decided to stay the night in Kamloops. Sightseeing at night is pretty much useless for us. Next morning we got up bright eyed and bushy tailed, ready to hit the wide open road. Woot! Woot!
Time to secure the fort, do a vehicle check and then off we go right? Wrong. Get this… the lights went out in Kamloops. Literally, the left tail light for towing burnt out and now we are saddled with a faulty left blicking tail light. So what do we do? We dig out the receipt and packaging, unhook the jeep and go to, you guessed it, back to Canadian Tire. Except this store is in Kamloops and it did not have the part we needed, the other one across town did. Do to do to do… off we go to that store. The adventure continues.
The Travel Gods Are Testing Us.
The travel Gods were testing us. What the Gods did not know is we are old-hat at this and it will take a lot more to phase us or put a damper on our spirits. Just another day in the life of the "eh Team Brothers" right. We got to work solving the problem with smiles on and rigged the lights up again and… wham-o…. look at that – we wee back in action! We drove off heading north high -fiving and hooting and hollering the whole way. The adrenaline was pumping and our "Wildlife Radar" kicked into high alert. It is time to sightsee!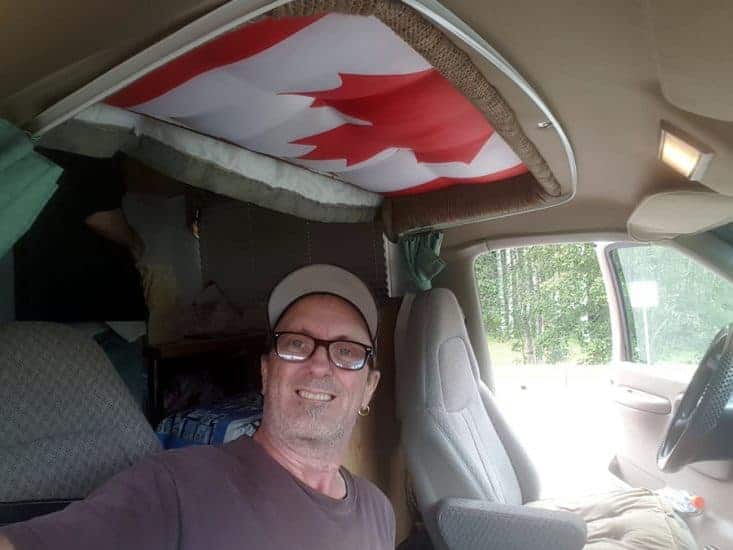 Things Happen. Chill Out.
This blog was going to be about our first leg of the British Columbia road trip. However, just like the trip things came up. I felt it was important to share travel obstacles and learning opportunities as well. There was so much to share with you before the road trip it took up the whole blog. (This is me laughing).
The Moral Of The Story Is …
Nothing is too big to handle, no matter what is thrown at you. Take a deep breath and move on. We have learned on adventures that panic, frustration or anger never solves anything. If anything, it makes the situation worse and makes others around you uneasy. Believe me we have seen others engulfed in road trip rage. It ain't pretty.
Nothing good comes from freaking out. That is why I love traveling with my Brother. We keep calm. We never panic. We talk it through when situations are forced on us. Keeping a cool head when exploring in the backcountry and while on the road is a mantra of ours.
Question I Have for You …
Do you have any travel stories of unexpected opportunities and how well you handled them? Comment below.
Have you witnessed road trip rage? Comment below.
British Columbia Road Tripping
PLEASE Share. SORRY For Asking. THANK YOU.
It is a Canadian Thing.
https://www.ehcanadatravel.com/blog/wp-content/uploads/2019/07/greg-ehroadtrip-banner.jpg
675
1200
Greg "Gug" Girard
https://www.ehcanadatravel.com/blog/wp-content/uploads/2020/01/ehcanada-logo-340x156-1.png
Greg "Gug" Girard
2019-07-17 16:20:18
2019-07-19 14:48:08
British Columbia Road Trip -Part 1