Reviews – Community Marketing Training
Content Marketing Training and Feedback
"The benefits of giving locals a voice and a platform to share their stories and experiences has such far reaching results."
Our community marketing training program shares the necessary skills to be successful online when using our eh Canada Travel small and rural community Blogging and Fluid Website Project. Our community marketing program includes all the customized platforms, training and maintenance in one complete package. Communities are left with one objective – to find locals who want to participate. Not a big ask.
"Once the word got out, here in the Nicola Valley, we went from 5 to 18 participants in a heart beat. Must be doing something right!" Greg Girard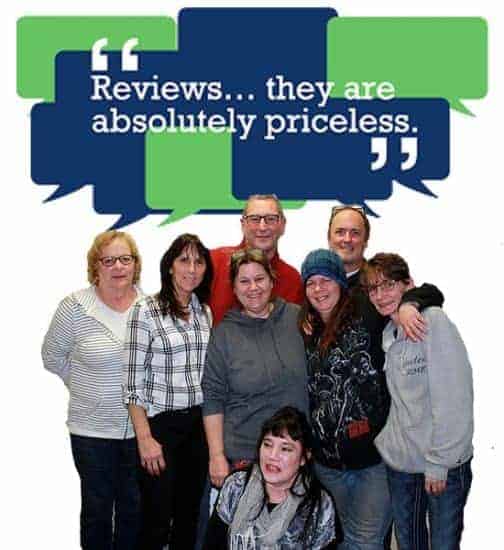 The Community Blogging and Fluid Website Project is such a fun project therefore I am having fun too! The program is now being rolled out in the Nicola Valley. It is a program sponsored and supported by the good people at Tourism Nicola Valley. However, having the where-for-all and the understanding that tourism is changing fast are the most admirable qualities of the Tourism Nicola Valley group.
What makes the eh Canada Travel Community Content Marketing Program so special is that it brings people together from all walks of life who otherwise may not have met. It creates a community pride that may have been lost over time. However, the benefits of giving locals a voice and a platform to share their stories and experiences has such far reaching results for the community and region.
Community Marketing Reviews
Our community marketing training sessions are getting some rave reviews. It is a big learning curve for many as this program is the first of its kind in Canada and is so different from current tourism marketing models. It takes some time to wrap your head around it. However, it is a program which is seeing triple digit increases as the months roll on. The results are there and they are showing positive numbers unlike any community program I have ever witnessed.
Feedback is King in Tourism
So I asked the participates in our training sessions for some feedback, as like them, I too want to get better at teaching and coaching and have a better understanding where they are having difficulties in the content creation process. I, for one, want to always keep learning and looking for the positive. I have seen in the tourism industry over the years how ego, selfishness and arrogance can really diminish the tourism capacity of a community.
So I passed out a questionnaire for some feedback …
How likely would you be to recommend this community blogging program to another community?
"Yes, I would recommend this program because its interesting and the bigger the program the stronger communities stand!" Traci Marie Nixon
"Likely… great program and informative." Michelle Bacon
"Very likely! Good training. Great opportunity to grow business and Merritt." Tony Luck
Describe your community blogging program experience in 3 single words.
"Fun, exciting and engaging" Ali McDougall
"Amazing, informative and great delivery" Tania Stewart
What was the quality of information you received in training?
"Excellent and beyond!" Diane Lavoie
"The information was unique , consistent and easy to comprehend" Melvina White
"The quality, delivery and information was all great" Tony Luck
How was the presenter? Moi!
"Energetic, engaging, motivating, inspiring, sincere and above all natural in the delivery of this program." Melvina White
"Very engaging. In other words he explains very well." Tania Stewart
"Was fantastic, funny and serious. In addition he got the message across very effectively!" Michelle Bacon
Community Content Marketing Training Program in the Nicola Valley
Follow us on our ehCanadaTravel.com website
and on Facebook, Twitter, Instagram and You Tube.
Canadian Travel Influencer post by :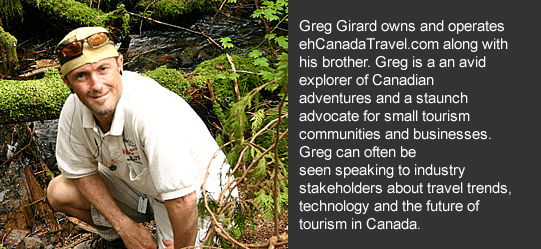 – #37 Top 1000 Global Travel Bloggers – Global Rise (2019)
– Top 20 Canada Travel You Tuber to Watch – FeedSpot (2018)
– #4 Top 60 Canadian Travel Bloggers – BlogSpot (2018)
– #7 Top 100 Canadian Travel Bloggers – Flight Network (2017)
As Seen On: CBC, Huffington Post, Canada.com, Nature Conservancy of Canada, Cottage Life Magazine, TravelTV.com, Travel Industry Today, Yukon Life, TAPS Magazine, HUB Magazine


Head Office
ehCanadaTravel.com
54-120 Finholm Street N.
Parksville, BC, Canada, v9p 1J5Office Phone: 1.250.818.1925
Toll Free (Canada): 1.877.923.3764
Email: media@ehcanadatravel.com
https://www.ehcanadatravel.com/blog/wp-content/uploads/2019/02/REVIEWS.jpg
679
1179
Greg "Gug" Girard
https://www.ehcanadatravel.com/blog/wp-content/uploads/2020/01/ehcanada-logo-340x156-1.png
Greg "Gug" Girard
2019-02-19 21:16:31
2019-07-18 15:12:56
Reviews – Community Marketing Training