Ontario, Canada Coming Soon in 2017 – New Park Module Launch
Ontario, Canada Coming Soon
Creating Ontario, Canada One Park, Trail, Place at a Time!
Ontario, Canada is coming to ehCanadaTravel.com in next few weeks! The province is the next phase to their expansion plans in 2017 and is currently in a pre-launch mode as the people at #CanadaTravel work and build the province. It is only fitting that they keep you – their fans, followers loyal travelers and clients – up to speed on where they are at this time with Ontario and what they are working on. But first some background information.
Because tourism in Canada is a monopoly which is heavily funded by Governments the current travel information and photos online are heavily copyrighted. This presents a problem for any private organization wanting to promote Canada. So the co founders of eh Canada Travel decided the only way to collect their own information, photos and video was to embark on a 6 year cross Canada road trip documenting every tourism community, park, trail, historic site, beach , etc. in Canada. Now… that collection of data is being posted online to assist travelers in planning travels to Canada.
A skeleton version of all the communities of Ontario, Canada is currently posted online. This is so they can upload information and create pages, as well as, so you too can add information and participate in creating Ontario once you are signed up as a business or as a Canadian Travel Influencer.
The team at ehCanadTravel.com are currently uploading photos and writing text for parks, trails and places in Northern Ontario, Canada. Currently they have added parks, trails, historic sites, beaches and places to the communities of Sault Ste Marie, Wawa, North Bay, Nipissing, Armstrong, Manitouwadge, Nipigon, Thunder Bay, Manitoulin Island, Sudbury, Killarney, Atikokan and Dryden.
All Ontario communities are currently online and YOU – the traveler, business, blogger, photographer, media, event planner, fan and follower – DO NOT have to wait for ehCanadaTravel.com to post your favorite parks and trails. No way!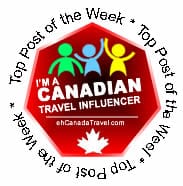 This is where ehCanadaTravel.com is very different from any other website on the internet. With ehCanadaTravel.com, you the people of Canada and the travelers visiting Canada, can be a part of the website. You too can create content, write about parks, trails, travel stories, tips and events and post them to the website as long as you are signed up as a Tourism Business or as a Travel Influencer. Every addition of content to the website provided by YOU is then credited to YOU, the contributor. How more real can you get then having the people of Canada who do the activity, write about the activity and be featured as an expert of that activity destination.
ehCanadatravel.com not only connects the regions of Canada all on one website, but it connects the people and the travelers who visit Canada with the country.
Come back to this blog next week and see what new features ehCanadaTravel.com will be adding to the Ontario to make travel better and more real for you the traveler.
Contact Information
ehCanadaTravel.com
#54-120 Finholm N. Street
Parksville, B.C, v9p-1j5
www.ehCanadaTravel.com
Office Phone: 1.250.818.1925
Toll Free (Canada): 1.877.923.3764
Email: media@ehcanadatravel.com
https://www.ehcanadatravel.com/blog/wp-content/uploads/2017/02/ontario_banner3.jpg
300
640
Greg "Gug" Girard
https://www.ehcanadatravel.com/blog/wp-content/uploads/2020/01/ehcanada-logo-340x156-1.png
Greg "Gug" Girard
2017-02-05 15:20:26
2017-12-30 14:28:33
Ontario, Canada Coming Soon in 2017 – New Park Module Launch