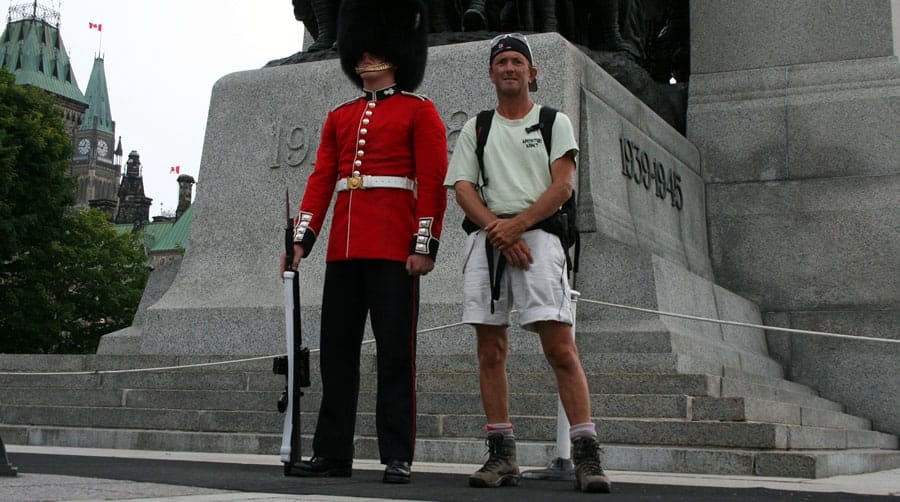 7 Canada Remembrance Day Memorials
"Many of the men and women like my Dad preferred not to share the horrors of war but instead taught us to cherish our freedoms."
"They shall not grow old as we are left to grow old,
Age shall not weary them nor the years condemn,
At the going down of the sun and in the morning,
We shall remember them." Anonymous
Canada Remembrance Day (aka Armistice Day)
Canada Remembrance Day services began in 1919. It was not always referred to as Remembrance Day… no, it was once called Armistice Day. Armistice Day was created to recognize the agreement that ended the First World War on Monday, November 11, 1918, at 11 a.m. (the eleventh hour of the eleventh day of the eleventh month.)
"Lest We Forget" on Canada's Remembrance Day
Every year on November 11th Canada we go silent for 2 minutes in honour of the men and women who have served, and continue to serve Canada during times of war, conflict & peace. "Lest We Forget" more than 1,500,000 Canadians have served our country and 118,000 and growing have made the ultimate sacrifice (Veterans Affairs Government of Canada).
Remembrance Day For Dad
My father served in the Canadian Navy during WWII. He did not say much about it. In fact we never talked about it. I probably would of never known he served if I did not uncover a photo of Dad with his mates aboard his navy ship. I will never know his stories of serving the Canadian Navy either as Dad passed away taking his stories with him.
"Many of the men and women like my Dad preferred not to share the horrors of war but instead taught us to cherish our freedoms."
Flanders Field – A Remembrance Day Poem
---
Every year I read the poem, "Flanders Field". Not many know this of me. It reminds me to never forget, be thankful and honour those who gave their lives for my way of life. On November 11th, Canada gathers together to give thanks to the fallen for protecting our freedoms and to those assisting countries fighting for freedom and democracy.
Memorials Across Canada
There are many memorial monuments, historic sites, gardens and cenotaphs erected across the country paying tribute to the men and women who have served, and continue to serve Canada during times of war, conflict and peace. In fact, most every community in Canada has a memorial where people meet at the eleventh hour of the eleventh day of the eleventh month to pay their respects, give thanks and lay poppies.
During our travels across the country we have visited some very unique and not-so-unique memorials honouring the fallen. Some memorials were known to us while others were not. The well known and not so well known all provided us with an enhanced appreciation of our soldiers, search & rescue and our police force. None of which are easy jobs, let alone truly appreciated.
2 Minutes Of Silence
Remembrance Day ceremonies vary across the country. Some of the activities include video presentations, veterans parade, singing choirs, guest speakers, honour guards, 21 gun salutes, historic reenactments, bag pipes and drums, as well as, the laying of poppies and wreaths. It is pretty much a given that all services include 2 minutes of silence, as they should.
7 Canada Remembrance Day Memorials
Here are 7 memorials across the country that caught our eye that you may want to visit during your travels. Remember this… you do not have to wait for Remembrance Day to pay your respects. Let us know of any memorials you would like to share.
(1) "Tomb Of The Unknown Soldier"
Ottawa, Ontario, Canada
---
By far the most popular, publicized and recognized memorial in Canada is located in Ottawa Ontario Canada. It is the national site of which Remembrance Day services in Canada are held. The tomb is the final burial place of an unidentified Canadian soldier who died in France during World War I in the vicinity of Vimy Ridge. It is the only memorial (please correct us if we are wrong) where a soldier stands guard on site.
(2) "Veterans' Memorial Gardens"
Manitoulin Island, Ontario, Canada
---
This memorial caught us off guard as it was located on the side of the main road near Mindemoya on Manitoulin Island. It was not expected, as it was not on any online maps, but it was appreciated just as much. Construction was completed in 1997. It was built to commemorate 128 fallen militia and 2,200 Canadian Merchant Seamen. Today, there are 10 plaques with 130 names of people who had fallen during times of war. The memorial is located at the intersection of Highway 542 and Carnarvon Side-road #5.
(3) "Aboriginal Memorial in Canada"
Confederation Park, Ottawa, Ontario, Canada
---
Another cenotaph from Ottawa, Canada. This beautifully crafted memorial honours the contributions made by our First Nation people during times of war. Look closely as there is a buffalo, bear, wolf, eagle integrated into the memorial.
(4) "Parliament Memorial"
Winnipeg, Manitoba, Canada
---
You can not help but notice this memorial cenotaph in Victoria Square, Downtown Winnipeg, Manitoba. It is a towering monument dominating many sight lines from many streets. What we found really unique was that just down the same street was another monument of a B.C.A.T.P Memorial Airman saluting the cenotaph. Nicely done.
(5) "Halifax Citadel National Historic Site"
Halifax, Nova Scotia, Canada
---
It is a historic site which has played a large role in protecting Canada's east coast. Fort George is the fortified summit on Citadel Hill in Halifax, Nova Scotia Canada. The historic site is also a destination for recognizing Remembrance Day in Canada. The fort is a key attraction in Halifax and is a good reminder of the sacrifices of those who have kept Canada strong, proud and free. There are also exhibits and reenactments on site depicting historic Canadian battles.
(6) "Memorial Park"
Sudbury, Ontario, Canada
---
The entire park is a memorial with cenotaph, monuments, gardens and sitting benches. Of particular interest is the wall of names. The memorial cenotaph was created in 1957 to honour the 575 citizens of Sudbury, Ontario who paid the ultimate sacrifice in the First, Second and Korea Wars. The wall of names in beautifully done.
(7) "Wascana Park Memorial"
Regina, Saskatchewan, Canada
---
The white stone memorial is eye catching and beautifully sculpted. It was first constructed in 1926 by the 28th Battalion Association and officially completed in 1995 in honour of 5,348 Saskatchewan men and women who were killed in the First and Second World War. It is located just west of the Saskatchewan Legislative Building near Albert Street in Wascana Park in Regina, Saskatchewan, Canada.
Did You Know:
"Canadian War Museum" Ottawa, Canada: Throughout November the museum holds many events and exhibits telling the story of Canadians during times of war. "On Remembrance Day, at exactly 11 a.m. EST, a beam of sunlight shines through a single window in Memorial Hall to frame the headstone representing Canada's Unknown Soldier.
**********
Canadian Travel Influencer post by : Greg Girard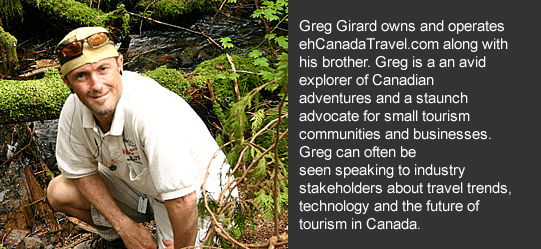 – Top 20 Canada Travel Websites to Watch – FeedSpot
– #4 Top 60 Canadian Travel Bloggers – BlogSpot
– #7 Top 100 Canadian Travel Bloggers – Flight Network
– #23 Top 1000 Global Travel Bloggers – Global Rise
As Seen On: CBC, Huffington Post, Canada.com, Nature Conservancy of Canada, Cottage Life Magazine, TravelTV.com, Travel Industry Today, Yukon Life, TAPS Magazine, HUB Magazine
https://www.ehcanadatravel.com/blog/wp-content/uploads/2014/11/downtown-unkown-soldier-guard.jpg
502
900
Greg "Gug" Girard
https://www.ehcanadatravel.com/blog/wp-content/uploads/2020/01/ehcanada-logo-340x156-1.png
Greg "Gug" Girard
2019-11-02 15:14:48
2019-11-03 14:23:31
Canada Remembrance Day