10 Canada Halloween Attractions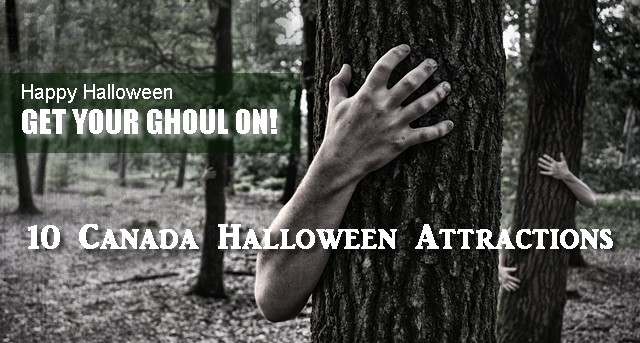 Halloween in Canada and our favourite haunts, scary stories and ghostly hideouts.
Canada Halloween Attractions, Haunted Historic Sites & Scary Places
"They are the "for-real" scary places. If scare is your type of dare try visiting one of these 10 Canada haunted attractions."
Canada Halloween attractions are located throughout our country. In a sense, every household in Canada is a Halloween attraction as our children go door to door trick or treating dressed in hero costumes, or creepy creatures of the night. However, the real scare comes when visiting some of our Canadian haunted destinations. They are the "for-real" scary places. If scare is your type of dare try visiting one of these 10 Canada haunted attractions. It could be your next full moon or witching hour?!
Halloween in Canada
Halloween in Canada is a holiday where freaky is good. It is Canada's spookiest holiday. This "spook-ologist" has visited, or at least researched, some of the coolest and scariest haunted places in Canada.
Here are 10 Canada Halloween Attractions to get your freak-on in October.
(1) L'Anse aux Meadows, Newfoundland : A mysterious ghost boat manned by Vikings is said to explore off the shores of this Newfoundland, Canada historic site. Vikings inhabited the shoreline long ago and established a village here on site. As the fog rolls in keep your wits about you just in case the ghostly vessel makes an appearance at this Canada Halloween attraction.

(2) St. Michael's Basilica, Miramichi, New Brunswick : Did you hear that? There are voices coming from upstairs on the 2nd Floor of this Miramichi, New Brunswick haunt! In the basement a little girl roams the bathroom who then vanishes after you look in the mirror. Kids are heard playing in the gym. A nun screaming orders at the kids. Yikes, does not sound good?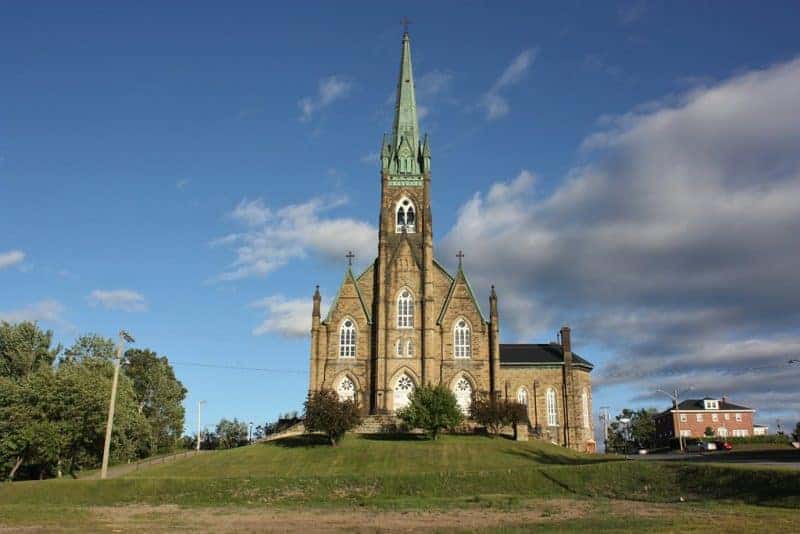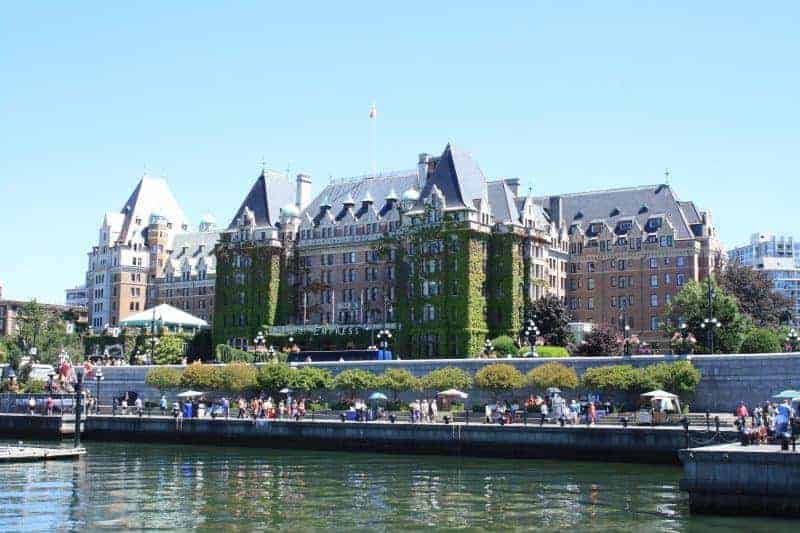 (3) Empress Hotel, Victoria, British Columbia :  Some people just cannot let go? The architect of this Victoria, BC, Canada building, Francis Rattenbury, has been rumored to walk the halls of this historic site. Then there is a a ghostly housekeeper on the 6th floor who has been spotted cleaning rooms. Now that is employee loyalty. Then there is the little girl who has taken up residence in one of the rooms. Not to be outdone, there is an elderly women who knocks on room doors while in her pajamas. Looks like a ghostly love-in at this Canada Halloween attraction.
(4) Fairmont Banff Springs Hotel, Banff, Alberta : The 1888 Banff Alberta hotel is old. The hotel is still home to many who have worked here for decades like the ghostly bell hop named Sam Macauley. He likes to move luggage and unlock doors. OK… that is weird. Follow that up with Room 783. It is home to a family of ghosts. We have also heard that there is a wedding bride who wanders the halls. Lots of company for those who do not mind a ghost or two.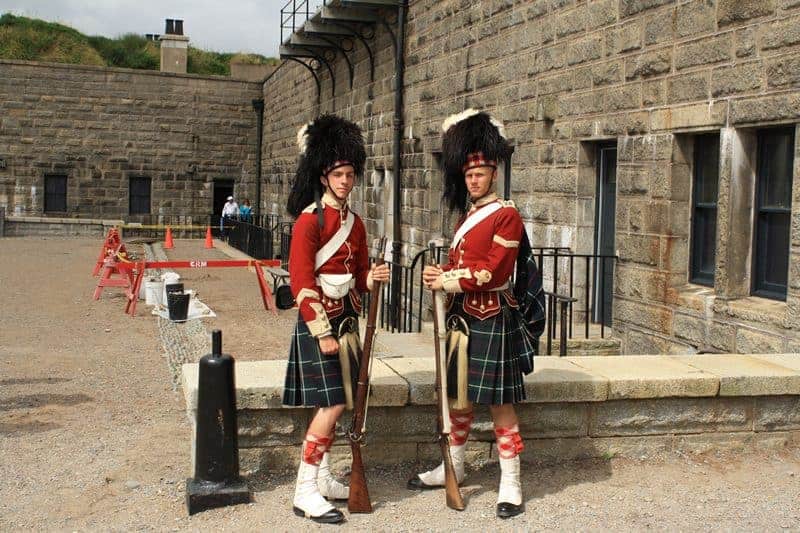 (5) Citadel Hill, Halifax, Nova Scotia : The hill is a walking graveyard of ghosts from battles gone by. No matter if you were French, Canadian, First Nation or British, they have all fought on this hill at some time or another and some have never left. Visitors have sometimes reported they have felt like they are being watched at this current-day Halifax, Nova Scotia Canada attraction. Voices and footsteps are heard in the distance. Sometimes, even objects disappear in thin air. What! Do not be surprised if a door slams shut behind you.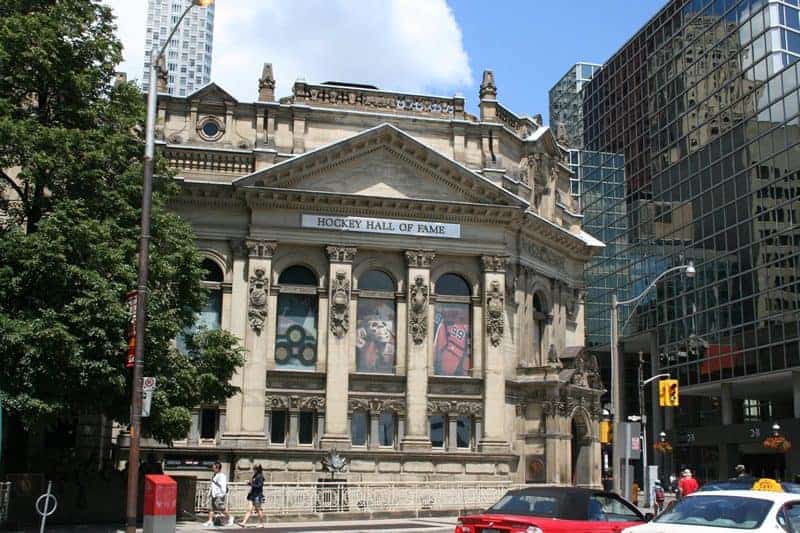 (6) Hockey Hall of Fame, Toronto, Ontario : The Hall of Fame was once a bank. Looks like a bank too. This was once a site of a love affair between a teller and a bank manager. But when it came time to make a move the broken-hearted teller killed herself after her advances were turned away by bank manager. She has been crying of a broken heart since at this Toronto Canada attraction.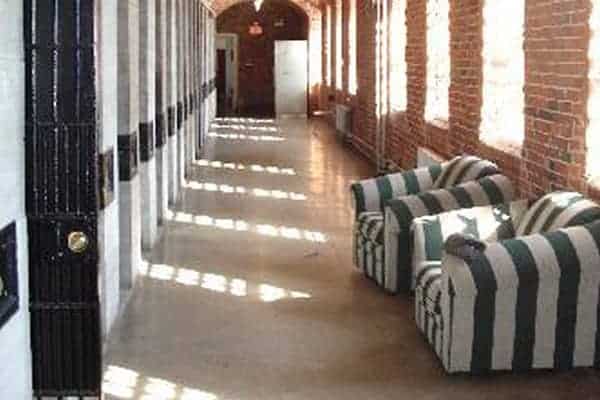 (7) HI Ottawa Jail Hostel, Ottawa : This is pretty cool site. It is now a backpackers hostel. However, at one time, it was an old Ottawa, Canada jail and home to many deaths. Who knows who is haunting this historic site now as there have been screams and cries heard during the night. And worst yet, when guests wake up, their clothes have been rearranged in their rooms. OK… that is getting a bit creepy.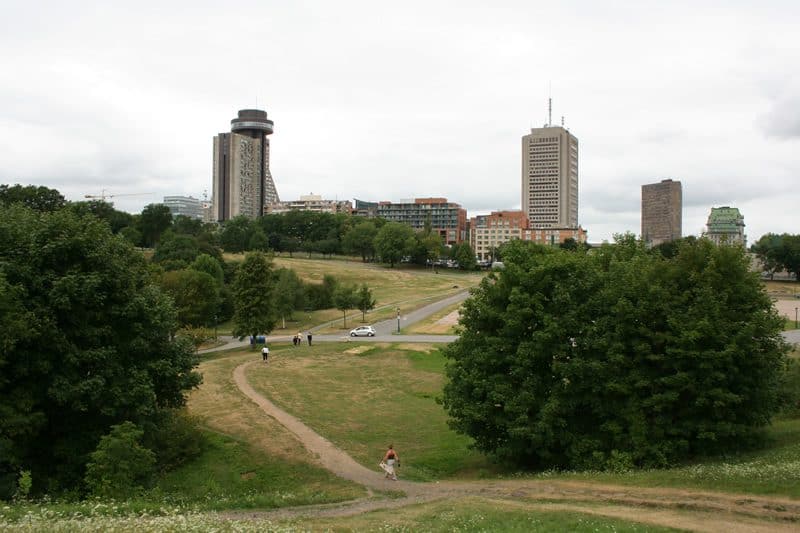 (8) Plains of Abraham, Quebec City, Quebec : One of Canada's biggest and most storied battle fields is in Quebec City, Quebec, Canada. Plains of Abraham is where a 3 month battle ensued between the attacking British and the defending French. There are are numerous sightings of soldiers. Not just in the fields either, no … there are sightings in the fort, tunnels and pretty much anywhere throughout the historic site.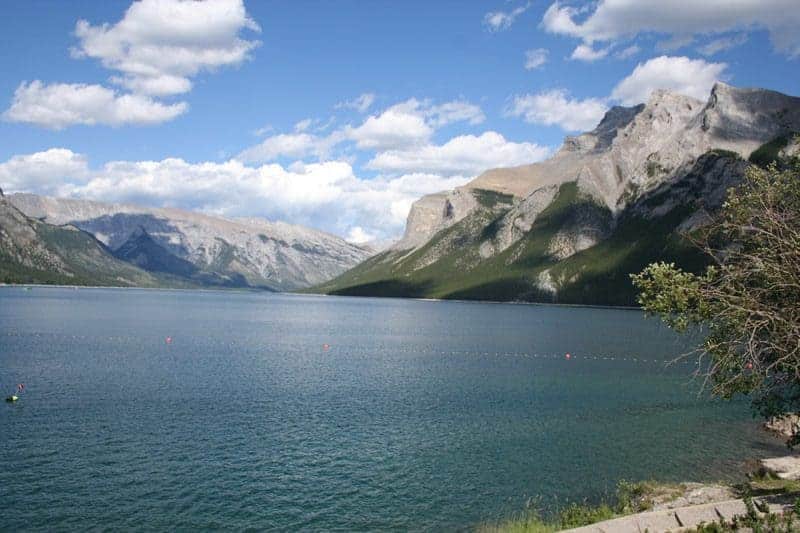 (9) Lake Minnewanka, Banff, Alberta : This dates back to years of no records when the First Nation people of Canada roamed these lands around Lake Minnewanka, Banff Alberta. Lake Minnewanka is said to be home to a ghostly white horse galloping along the shores. Wonder what the story is behind that? And get this! There have also been sightings of a First Nation warrior exploring the shores of the lake looking for skulls of enemy tribes from battles gone by. No way! Really?
(10) Peggy's Cove, Nova Scotia : Peggy's Cove Lighthouse is one Canada's most photographed sites. It is here when a lady named Margaret was shipwrecked in the 1800s and lost her children to the storms. The story continues something like this. She and her husband are spotted looking out over the Atlantic Ocean. She is in a sad state weeping over her children. He is dancing on the rocks trying to cheer her up. When he then slips and dies of his injuries. Margaret later returned to the spot of her husband's death and took her own life. Today, Margaret is sometimes spotted by tourists and locals standing in a blue dress on the shores of the Atlantic Ocean looking out. And get this! Margaret is known for having conversations with living people. Not sure if we think that would be fun or freaky?
ehCanadaTravel.com (eh Canada Travel & Adventure) is a "Top 20 Canadian Websites To Watch" 2019 – FeedSpot
Canada Halloween Attractions
Haunted houses and historic sites in Canada
Plan your Halloween vacations with us at ehCanadaTravel.com. We do scary well.
Canadian Travel Influencer post by : Greg Girard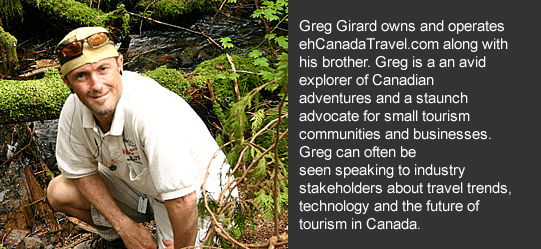 – Top 20 Canada Travel Websites to Watch – FeedSpot
– #4 Top 60 Canadian Travel Bloggers – BlogSpot
– #7 Top 100 Canadian Travel Bloggers – Flight Network
– #23 Top 1000 Global Travel Bloggers – Global Rise
As Seen On: CBC, Huffington Post, Canada.com, Nature Conservancy of Canada, Cottage Life Magazine,  TravelTV.com, Travel Industry Today, Yukon Life, TAPS Magazine, HUB Magazine

https://www.ehcanadatravel.com/blog/wp-content/uploads/2019/10/happy-halloween.jpg
343
640
Greg "Gug" Girard
https://www.ehcanadatravel.com/blog/wp-content/uploads/2020/01/ehcanada-logo-340x156-1.png
Greg "Gug" Girard
2019-10-27 14:37:13
2019-10-27 14:37:14
10 Canada Halloween Attractions