BEST of CANADA – 69 ADVENTURES – #bestofthebest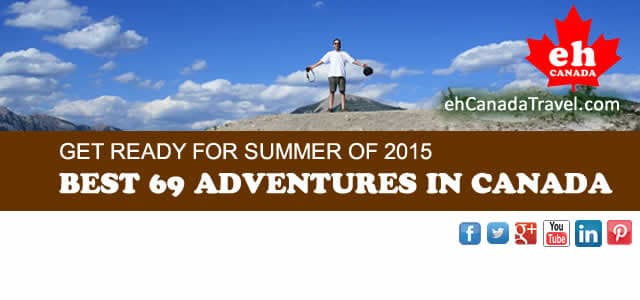 BEST 69 ADVENTURES IN CANADA
"There are thousands that could of made this list. We have narrowed it down to 69 from our research. We are calling it The Best of Canada Series."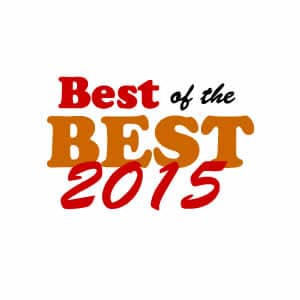 Spring has sprung. People are talking travel and adventure in Canada. The "what ifs" and "where ever" thoughts and conversations are starting to heat up in preparation for the next "it factor" summer getaway, vacation, adventure in 2015. We can help with that dilemma. We have explored and researched Canada for many years from coast to coast to coast. We wanted to put together our Best of Canada list.
We have made a list of the 69 Best of Canada Adventures and we are asking you to add 1 to the list. We have zigzagged, up and down, north and south, east and west, corner to corner and in almost any and every direction you can imagine in Canada while researching and exploring tourism for our website and blog. Because of our travels and research we feel we have a pretty good take on the "where, what-ifs and whys" of Canada travel and adventure.
So here we go! Our list! The 69 Best of Canada Adventures broken down by province and territory. Some can be enjoyed by all members of the family while others are more suited for the extreme outdoor enthusiast. Make your pick. We tried to mix it up a bit and included some not-so-well-known Best of Canada adventures.
PS… the Eastern and Atlantic sections of Canada are coming soon to ehCanadaTravel.com as we prepare to launch those provinces in the very near future. So until the "Big Launch" we linked the adventures to some of our partnered tourism websites.
With every adventure we urge you to book your accommodations on our ehCanadaTravel.com website.
WESTERN CANADA – Best of Canada

BRITISH COLUMBIA
ALBERTA

CENTRAL CANADA – Best of Canada

SASKATCHEWAN

MANITOBA

NORTHERN CANADA – Best of Canada

YUKON TERRITORIES

NORTHWEST TERRITORIES

NUNAVUT
EASTERN CANADA – Best of Canada

ONTARIO
QUEBEC
ATLANTIC CANADA – Best of Canada

NEWFOUNDLAND & LABRADOR
PRINCE EDWARD ISLAND
NEW BRUNSWICK
NOVA SCOTIA
There are 69 Best of Canada adventures listed above. Now it is your turn. We want to hear from you what you would add to the list? Please post your suggestion in the comment section of this blog post or on social media. Thanx for playing. Use the hashtag #mybest68adventures
*********
ehCanadaTravel.com (eh Canada Travel & Adventure) is the largest travel and adventure website for booking and planning travel in Western and Northern Canada. The "eh Team" of eh Canada Travel & Adventure are a group of travel explorers, called Tourism Ambassadors, who research and write articles, take photos, create videos researching the many opportunities in travel, tourism, history and adventure in Canada.
We are currently expanding into Eastern and Atlantic Canada.
PLEASE mention eh Canada Travel during your travels.
SORRY we have to ask.
THANK YOU!
*********
https://www.ehcanadatravel.com/blog/wp-content/uploads/2015/05/banner2.jpg
300
640
Greg "Gug" Girard
https://www.ehcanadatravel.com/blog/wp-content/uploads/2020/01/ehcanada-logo-340x156-1.png
Greg "Gug" Girard
2015-05-17 14:45:35
2015-05-18 11:08:43
BEST of CANADA – 69 ADVENTURES – #bestofthebest