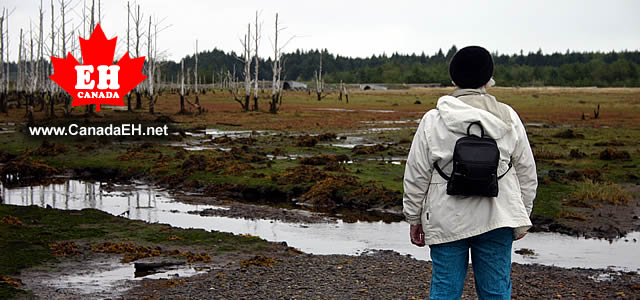 "People don't notice whether it's winter or summer when they're happy." – Anton Chekhov.  You got that right Anton. And what makes many of them happy is the coming of the winter and summer seasons.
When people look at the winter season they react in different ways. Many good. Some not so good. Unfortunately, to some people, the season controls the individual instead of the individual controlling the season.
For a season to be happy an individual must have reasons to look forward to during that season. One must have activities and adventures that can only be enjoyed during the winter.
One must have winter clubs to attend, meetings to mix, classes to learn, hobbies to handle, festivals to plan, values to volunteer and people to party. One must be engaged in something which comes available during the winter. Something which will grow with every winter would be ideal.
For many of us a Canadian winter brings fun, outdoors and many new adventure accomplishments. And – this is an important interruption – we are also the same people who bundle up right for the outdoors so we can enjoy it to the fullest. Good Gear + Good Smarts = Good Times Ahead. You see… the winter season creates a new landscape and a new landscape creates a new lifestyle. Embrace the lifestyle because there is a beauty in it.
The winter season delivers a smorgasbord of adventures including downhill skiing, snowboarding, xc skiing, heli skiing, sleigh rides, backcountry skiing, snowshoeing, ice fishing, snowmobiling, ice sculptures, festivals, hockey, ice skating, dog sledding, winter camping, curling, ice sailing and more. And for those of us who partake in these winter activities – well – we are usually pretty happy people. Since the fall season ended… what do some of us do… we prepare for the start of the winter season. Happy! Happy!
However… happiness in the winter- in my humble opinion – is not about extreme sports and winter adventures and activities… no… it is much simpler than that. Happiness in the winter is about keeping busy. That's it. End of story. Simple. Surrounding yourself, at times, with people is healthy. Getting engaged and viewing winter as a time during the year to meet new people, learn new things and contribute to ones better state of mind.
Take our mother. A great role model for seniors. In 2010 my brother and I treated Mom to a road trip to the Haida Gwaii Islands for a couple weeks.  She is always game for a new adventure.  She jumped on it. We must get the adventure gene from her.
And during the winter months… well… in her mind it is a time to NOT be under a self imposed house arrest in her own home.
Winter is at our doorstep and our Mother has always wanted to learn clogging. So what does she do? She joins a clogging class. She meets new friends. Then… Ma wanted to go on more sightseeing day trips. You know… get out of the house. So she joins a seniors club and they hit the road and sightsee the region. She meets new friends. What can we learn from Mom? Keep busy and make new friends!
Unfortunately, as I am researching around the country during the winter seasons I have noticed some people frowning and complaining about weather, traffic, line ups, shopping and life in general.  Usually I run into them in populated areas like cities, communities and towns – in coffee shops, restaurants, malls and while driving. I often ask myself, "What do these people do during winter to be so grumpy?" I know… I can hear you already… some have a legitimate reason for their state of mind, but all of would be a big stretch don't you think?
Boredom brings on discontent. Get involved. Try one new thing this winter. There are activities, adventures, clubs, groups, classes, lessons and associations for every budget. What better way to learn more about keeping busy than to visit our (insert shameless plug here) website at www.CanadaEH.net . Cheers. Merry Xmas!
https://www.ehcanadatravel.com/blog/wp-content/uploads/2012/12/ma.jpg
300
640
Greg "Gug" Girard
https://www.ehcanadatravel.com/blog/wp-content/uploads/2020/01/ehcanada-logo-340x156-1.png
Greg "Gug" Girard
2012-12-09 11:32:28
2014-09-15 16:54:34
Happy is the Coming of Winter & Summer.