Things to do in Merritt Canada
Things To Do In Merritt Canada – 2018
Some of the best things to do in Merritt, BC
"In doing so I have come to know the businesses, the landscape and have come to love hanging out with the people in the community."
As many of you know – who follow our website, blog and social media pages – that I have been traveling back and forth between appointments and the City of Merritt BC Canada a lot in the past 6 months. Not to mention the many visits from previous years when I was researching the town. In doing so I have come to know the businesses, the landscape and have come to love hanging out with many of the people in the community. My exploits in Merritt BC Canada have allowed me to research the Nicola Valley over and over again and I feel I can offer up some ideas on the best things to do in Merritt Canada for your next visit.
"A lake a day while you stay"
This is the mantra of the community when it comes to their 200+ fresh water lakes. There are easy access lakes and there are remote gravel roads and hiking trail lakes. Whatever your fancy there is a lake for you. Some of things to do in Merritt Canada when visiting a lake could include camping, fishing, boating, canoeing, hiking, off roading and mountain biking.
Let your inner art loose
All of us have a level of appreciation for the arts. In Merritt there are art galleries, museums, and plenty of downtown murals to connect with. One can just walk the streets and alleys of downtown Merritt BC and see how art has impacted this community. A must-do things to do in Merritt Canada would be a visit to the Country Music Hall of Fame in Downtown Merritt.
Bring your mountain bike
Mountain biking is definitely one of the things to do in Merritt Canada. There are trails exploring deep into the hills. In town there is a mountain bike park with drops, jumps and high bank curves. In Downtown Merritt there is a mountain bike shop (Breathe Bikes) with all the toys for biking and experience to point you to the right trails.
Rough it or not in the wilderness
One of the many highlights of my visits to Merritt BC Canada are the wilderness campsites located throughout the Nicola Valley. Many of the remote campsites are located on far-flung wilderness lakes. Some are easy access dirt roads and others can only be accessed by 4×4 vehicles and then there are some only accessed by hiking trails. One thing they all have in common is beautiful scenery. Campsites are bare bones with no services and others will have a pit toilets.
Visit downtown Merritt
One thing which irks me is that some travelers stay at the top of the hill in Merritt when they exit the Trans Canada Highway. I ask myself why some of them do not take the opportunity to check out the downtown core of in Merritt. There are many funky stores in town that feature antiques, art, gifts, entertainment, history, restaurants and First Nation foods.
Road trip for a day
Merritt is at the confluence of 4 main highways. It is an ideal community to use as a base camp for taking road trips for the day to visit other communities and attractions nearby. Why waste time packing up and moving accommodations when you are so close. Kamloops, BC is a 55 minute drive. Spences Bridge is a 52 minute drive away. Cache Creek is a 1 hour and 21 minute drive. Logan Lake only takes 30 minutes. Kelowna BC is a 1 hour and 32 minute drive. As you can see there is a lot of things to do in Merritt Canada.
Get your cowboy on
There are some pretty amazing music festivals in the region. Nothing more spectacular than the Rockin' River Musicfest. We were invited for the first time in 2018 and we left the music festival with a new found affection for country music and for the people who love country music. Putting the music aside for a moment, the party on the river was a sight to see and worth the admission. Here is a link to our blog post too.
Wild for wildlife
Coming and going from the community of Merritt I have had the opportunity to see some amazing free roaming wildlife. Most spectacular were the 2 Grizzly Bears exploring along the top of a grassy knoll that we spotted while exploring around Lundbom Lake. Then there were the heard of mountain goats clinging to the side of the cliffs near Spences Bridge. Not to be forgotten were the Bald Eagles and hawks canvassing the fields for prey from high above.
Gone fishing
I have been there when you wake up and no one is around because they all got up early and went fishing. Myself, I am not much of a fisherman, but my brother he on the other hand is a fish-aholic. With so many lakes, do not be surprised if you are fishing the lake by yourself. The many species of trout are the most popular BBQ ingredients found in Merritt lakes. Must have a fishing liscence to fish in BC Canada.
Other things to do in Merritt Canada
No list could possibly cover all the things to do in Merritt Canada. Here are some honorable mentions in the region.
To keep up with all the things to do in Merritt Canada one should follow another good source of travel and adventure information called the Experience Nicola Valley Blog. Take a look. You can also follow them on Facebook and Instagram.
THINGS TO DO IN MERRITT CANADA
Follow us on our website and social media for daily updates and some ehCanadaTravel.com highlights.
Canadian Travel Influencer post by :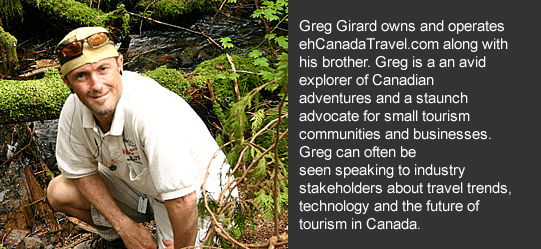 As Seen On:
CBC, Huffington Post, Canada.com, Nature Conservancy of Canada, Cottage Life Magazine, TravelTV.com, Travel Industry Today, Yukon Life, TAPS Magazine, HUB Magazine

Head Office
ehCanadaTravel.com
54-120 Finholm Street N.
Parksville, BC, Canada, v9p 1J5
https://www.ehcanadatravel.com/blog/wp-content/uploads/2018/10/thingstodo-banner2.jpg
325
640
Greg "Gug" Girard
https://www.ehcanadatravel.com/blog/wp-content/uploads/2020/01/ehcanada-logo-340x156-1.png
Greg "Gug" Girard
2018-10-06 23:21:11
2019-07-18 15:13:26
Things to do in Merritt Canada