How Do Travelers Search Online?
How Do Travelers Search Online?
"Misunderstanding the habits of travelers is directing tourism marketing efforts in the wrong direction"
"Once a traveler is happy with their "passion fix" they finish the planning and booking process with an accommodation."
What was the deciding factor to your last travel experience? Let us take a close look at your own travel history. What was the deciding factor to your last travel experience? Was it a sandy beach, an event or was it the wineries or maybe a golf course, spa experience or was it the weather. Whatever the reason, we bet, it was not a hotel room. It is very rare that a traveller decides on a travel destination because of an accommodation. No slight on accommodations, because they are an important element in the travel process, but they are not the deciding factor in planning a vacation, adventure or get-a-way.
A traveler selects a destination because of their interests, hobbies, activities and/or events. It is because of their interests that leisure travelers select a destination. First they find a destination which appeals to their passions like mountain biking, golfing, skiing, fishing, house boating, beachcombing, wildlife watching, events, etc. Once a traveler is happy with their "passion fix" they finish the planning and booking process with an accommodation. Attract travelers with adventures, interests and accommodation rooms will fill up.
"When travelers begin their search process, it is destination (51%) and activity (41%) related search terms which are the most common." Ipsos MediaCT (Google Research)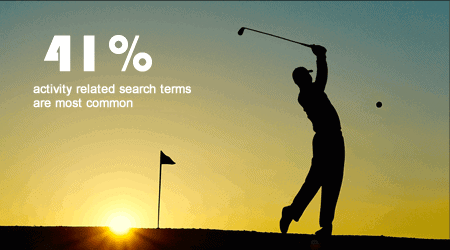 So why are tourism associations, front line tourism businesses so focused on accommodation searches? The facts are clear… accommodation searches are not the first search of travelers. If there is an exception to this rule, it is family visits and business trips because, in this case, family and business expectations are predetermined and so one can immediately book an accommodation. But what about the majority of travelers and groups who select destinations based on their "wants, needs and interests". Theses travelers search with a whole different set of perimeters and requirements.
"Travelers rely on generic and branded searches across planning stages. 49% of searches are activity related terms." Ipsos MediaCT (Google Research).
Destinations which appeal to one's interests, activity and hobby are sometimes predetermined because the traveler has prior knowledge of what a destination has to offer. For instance they want to travel to a specific destination because they already know about the great beaches in the area or the world class golf resorts or wineries. In this case they already know their appetite for adventure is fulfilled so they proceed immediately to researching where they are going to stay for the duration. However, when a traveller is seeking out new destinations, new experiences, multiple adventures they start their research based on their interests and hobbies. If this is the case they are beginning the research process on the internet searching activities, events and interests.
"For those selling adventure travel, for example, that market has grown 65% yearly since 2009" Adventure Tourism Market Study, co-produced by George Washington University and the Adventure Travel Trade Association (ATTA).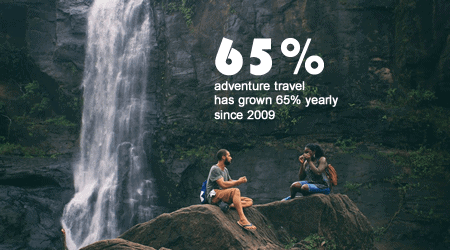 Lets be honest here. Who searches ABC Hotel first when taking a vacation not knowing what activities and attractions await on the other side? Who decides on a vacation destination because of a hotel room? Not too many travelers we know? I have yet to come across a traveller who said I am going to such-and-such destination because I want to sleep at this hotel.
"The driving factor to a successful tourism destination is the creation of seasonal signature experiences" Greg Girard
Creating 3-5 signature experiences will, in turn, fill your rooms, extend your seasons and increase your average stays. To attract travelers to your community one must build a strong brand online based on appealing to a traveler's passions, hobbies and interests. Once a traveller is hooked on your activity or event they then proceed to researching an accommodation. It is rarely vice-versa, yet, we continue to see communities wondering why they cannot attract travelers when they have an abundance of quality accommodations from hostels to resorts targeting all price points. The reality, the key message in our presentations, build your inventory first and travelers and new business will come – as well as- new families will move to the area. Instead, what many communities in Canada are experiencing (and are tired of) are 1-night stays. A one night stay is a result of no signature experiences.
"No signature experiences, knowingly or not, are developing what we call "rest stop destinations" Greg Girard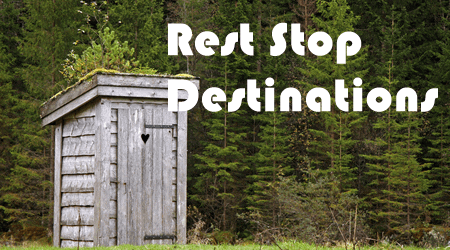 It is too late to convince a traveler to spend time in your community if you have not engaged with them online first. Why you ask? Simple, because when they arrive in your community they have already booked their travel itinerary far in advance. The opportunity to convince them to stay longer has long past. They have already made commitments to other destinations, attractions and accommodations and they are not about to break those commitments and lose their hard earned money they spent on their one-and-only big trip of the year.
"The days of a rack card or information centre convincing a traveler to stay 3-5 days are long gone" Greg Girard
ehCanadaTravel.com believes in this traveler trend so much so that we market our website based on traveler habits of millennials because millennials is the future of tourism in Canada. We are still growing and expanding and so we are still working on this phenomenon across the country. We still have a long way to go, but for many of our 750+ travel destinations online we have established a strong foothold targeting activity and adventure searches because we know that is what sells our communities and how travelers are starting their search process.
UNWTO Secretary-General Taleb Rifai once said "Adventure tourism is what tourism should be today and definitely what tourism will be tomorrow."
For example lets see how ehCanadaTravel.com positions for Duncan, British Columbia, Canada searches using key word phrases on Google.
Duncan, BC, Canada Things To Do #5
Duncan Canada Adventures #1
Duncan British Columbia Canada Activities #6
Duncan BC Canada Tours and Guides #4
Duncan Canada Attractions #5


As Seen On:
CBC, Huffington Post, Canada.com, Nature Conservancy of Canada, Cottage Life Magazine, TravelTV.com, Travel Industry Today, Yukon Life, TAPS Magazine, HUB Magazine

Head Office
ehCanadaTravel.com
54-120 Finholm Street N.
Parksville, BC, Canada, v9p 1J5
https://www.ehcanadatravel.com/blog/wp-content/uploads/2017/12/online-search-banner2.png
300
640
Greg "Gug" Girard
https://www.ehcanadatravel.com/blog/wp-content/uploads/2020/01/ehcanada-logo-340x156-1.png
Greg "Gug" Girard
2017-12-20 13:04:08
2017-12-30 14:25:10
How Do Travelers Search Online?