Repulse Point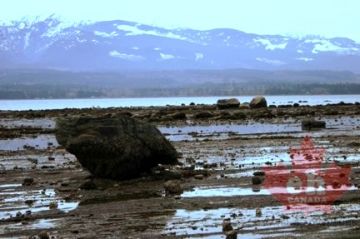 Detailed Description:
Repulse Point is located on the southwest side of Denman Island, which is part of the Gulf Islands Group, on the west coast of British Columbia, Canada. It best known for its sightseeing opportunities.

The point is ideal for beachcombing, sightseeing and for viewing the ocean, the marine activity, as well as, Mount Washington on Vancouver Island. At low tides the water recedes exposing the rocky beach, huge boulders and tidal pools full of marine life. It is at low tides when the best beachcombing is available.

Repulse Point is not a park. It is an easy access coastal lookout with great sightseeing opportunities. There are no services here.

Repulse Point on Denman Island, Gulf Islands, British Columbia, Canada