Canadian Summers are Open for Business in September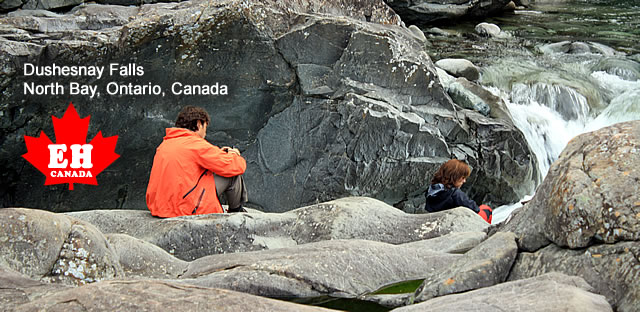 September is one of the best months to visit in Canada to avoid crowds. There is less traffic on the roads. Many of the accommodations, tours, guides and attractions offer special pricing on travel packages. Transportation like the airlines and rail kick it up a notch with many offering travel deals.
In the tourism industry September marks the beginning of what the industry calls the "Shoulder Season". The "Shoulder Season" comes before and after the peak summer tourism months of May, June, July and August. The "Shoulder Season" is a season of travel deals, smaller crowds and great weather.
Unfortunately… it is also the season which gets allot less press and media coverage because it is "Back-to-School" month in Canada – which means back to school commercials, ads and news coverage every day, all day. "Back-to-School" in September is one of the biggest retail shopping weeks of the year. Not many corporations are going to pass up on this opportunity to cash in.
Because families are focused on families September is one of the best months to visit in Canada for summer adventure and sightseeing for other type of travel groups. There are less people traveling, there is more room to play and the weather, usually, cooperates. It is a combination of elements and timing which tends to attract travelers like young couples, retired people and singles to Canada in September.
Lets face it… with the kids back in school the summer holidays are over for many Canadian families. This weekend is back to reality for many households. The change is actually no change at all but more like a return to old schedules and habits.
However… back to reality for Canadian families does not mean summer is over for travelers. The weather is still very comfortable and reliable. There are many sunny days left on the calendar. On average the temperature in September reaches a high of 20ºC (69ºF) … and… the big plus is that Canada gets a whole lot more colorful in the fall seasons.
September in Canada is when our forests are the attraction in many parts of the country. Many of our forest landscapes explode in colors of reds, yellows and oranges. The sun is still shining. You can feel the warmth on your face. The breeze from the oceans, lakes and rivers provide the calming atmosphere many seek to watch the seasons change. It changes in front of your eyes from a lush forest green to a landscape of reds, yellows and oranges. It is a wilderness scene best suited for a painted canvas on a museum wall. Yes… summer in Canada is still very much open for business.
In September the colored leaves float down from the sky while walking, backpacking, hiking and biking forested trails. Highways drop down into valleys engulfed in forests of reds and yellows. Colored leaves join the currents of waterways while kayaking, boating, canoeing, rafting, sailing or while on a fishing trip. Camping under the coloured leaves in September is like being in the middle of a falling rainbow. There are even pesky coloured leaves which sometimes block putts from birdies on our many golfing greens.
September is the only month, one can find a real red Canadian Maple Leaf in good condition on the ground while exploring in the backcountry wilderness. Colored leaves in September are usually the star of any photo in the fall season.
Some of the fall adventure destinations and driving routes in Canada which enjoy fall colours include :
Algonquin Park, Ontario, Canada (coming to OntarioEH.ca)
Gros Morne National Park, Newfoundland, Canada (coming to NewfoundlandEH.ca)
Banff and Jasper National Parks, Alberta, Canada
Kluane National Park – Yukon Territories, Canada
Prince Albert National Park – Saskatchewan, Canada
Alaska Highway, British Columbia, Canada
Cape Breton Trail (Highway), Nova Scotia, Canada (coming to NovaScotiaEH.ca)
What are your best fall colour moments in Canada?
https://www.ehcanadatravel.com/blog/wp-content/uploads/2012/09/falls.jpg
312
640
Greg "Gug" Girard
https://www.ehcanadatravel.com/blog/wp-content/uploads/2020/01/ehcanada-logo-340x156-1.png
Greg "Gug" Girard
2012-09-05 13:09:00
2012-11-10 20:56:04
Canadian Summers are Open for Business in September