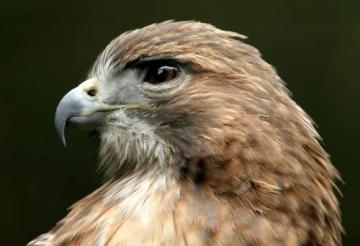 Park Size:
1,215 hectares
Park Amenities
:











Bird's Hill Provincial Park is a year round recreation destination located south of the community of Selkirk, Manitoba, Canada. Bird's Hill Provincial Park was established in 1967. It was created so to protect the grassland meadows and aspen forests of the Aspen/Oak Parklands Natural Region.

Bird's Hill Provincial Park is a campground and a popular activity destination surrounded by rolling hills, deep ridges, tall grassland prairie, wildflower meadows, lakes, bogs and a boreal forest. The landscape is home to and shared with wildlife like song birds, waterfowl and deer.

Kingfisher Lake is located at the centre of the park. Looping around the lake is a road and trail. The trail measures 7.2 kilometres long and it is called the Lakeview Trail. It is paved, easy-going, level and baby stroller and wheelchair friendly. A popular route for hiking, walking, jogging and rollerblading.

Circling the lake and trail is a loop road system consisting of North Drive and South Drive. The road and trail are ideal for accessing park services, amenities and trailheads. The roads, like Lakeview Trail, are ideal for researching, sightseeing and exploring the park.

The highlights of the park include an old historic homestead, a viewing tower, wildflowers, recreation trails and Kingfisher Lake. Both, the lake and trails provide many adventures for those who visit.

The main summer activities enjoyed in the Bird's Hill Provincial Park are hiking, biking, horseback riding, sightseeing, picnicking, swimming, camping, birdwatching, horse drawn carriage rides, rollerblading and fishing.

Most fish for brown and rainbow trout. There is a store in the park where one can purchase a Manitoba Fishing Licence. It is required by law. And there is no motorized boats permitted on the lake.

There are over 200+ bird species visiting in the park. Birdwatching is good here. Bird sightings include the horned lark, indigo bunting, clay-colored sparrow, juncos, warblers, grosbeak, red-tailed hawks, goshawks black-capped chickadees, common flickers, yellow-bellied sapsucker and hairy and pileated woodpeckers.

For the horseback riding enthusiasts there are over 20+ kilometres of horseback riding trails. The horse riding facilities are developed here beyond just riding trails. There is an equestrian centre with horse stalls, riding ring, horse carriage tours and guides.

The main walking trails in the Bird's Hill Provincial Park include the Bur Oak Interpretive Loop Trail (1.0 kms), Cedar Bog Interpretive Loop Trail (3.5 kms), Nimowin Interpretive Loop Trail (1.8 kms), Whitetailed Deer Interpretive Loop Trail (1.5 kms), Pine Ridge Trail (2.4 kms) and the Chickadee Trails.

The Chickadee Trails connect to a viewing tower high on top of an old ridge near Griffith Hill. Griffith's Hill is the highest elevation in the park measuring 265 metres (870 feet). There are information signs detailing the environment located at the tower. The trail is a 4 kilometre (2.5 mi) return hike or ski.

During the winter months, after the snow accumulates, there are winter activities enjoyed in the park like snowmobiling, dog sledding, ice fishing and (xc) cross country skiing.

There are over 30 kilometres of xc ski trails in the park. They vary in ability (easy to challenging) and in length (4 to 15 kms). Trails include the Lime Kiln (8.0 kms), Esker (6.0 kms), Chickadee (4.0 kms), Bluestern (14.0 kms) and Aspen (6.7 kms). There are shelters, wood stoves and firewood located along some of the trails.

Snowmobilers and dog sleders share over 21 kilometres of trails. Hazelnut and Tamarack are noted as the most popular snowmobile routes.

Bird's Hill Provincial Park has many services and amenities to serve you. There is an outdoor stage, playground, day use picnic area, ,campground, accommodations, information maps, park office, changing rooms, grocery store, historic sites, monuments, laundromat, concession, fresh water, tennis courts, sani dump, showers and wilderness campgrounds.

Because of the large grounds and many services the park is the site for many large events, tournaments, festivals, concerts and interpretive programs.

Bird's Hill Provincial Park, Selkirk, Manitoba, Canada