Lillooet Accommodation – Reynolds Hotel "Star of Tourism"
Lillooet Accommodation – Reynold's Hotel
Lillooet, British Columbia, Canada "Star of Tourism"
"It was clear to me when I checked in that the current owners, David and Michelle, have put their "heart and soul" into maintaining the history and charm of the hotel while providing all the modern amenities."
It has been some time since I visited Lillooet, BC, Canada. The last time we were in and out of Lillooet we were data collecting and there was not much time to step back and take it all in. On this trip, different story.
With blinders off and my "tourism radar" on full alert I cherished the opportunity to rediscover Lillooet, BC again and to connect with some of its people.
The Reynold's Hotel, located on main street Lillooet, were my hosts during my week of meetings and researching tourism. The Lillooet accommodation is walking distance from the downtown shops, restaurants and attractions. I would know as I walked there and back on numerous occasions as I am a advocate for walking when you can.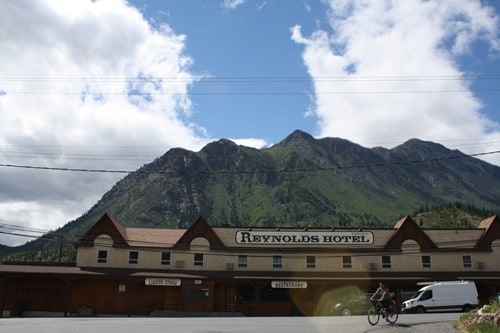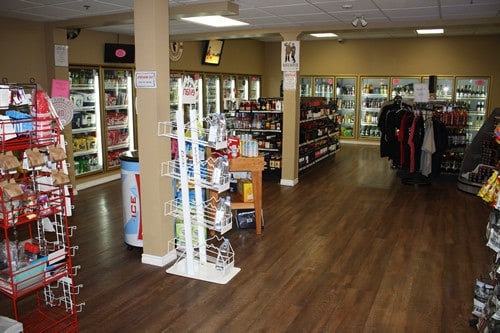 Reynold's Inn, Lillooet, BC
The Reynold's Hotel is a one-stop-shop full service accommodation with beautiful rooms, a restaurant, pub and a beer & wine store. It was clear to me when I checked in that the current owners, David and Michelle, have put their "heart and soul" into maintaining the history and charm of the 1941 hotel while providing all the modern amenities.
The hotel has various types of rooms, some are themed rooms.
I was in Room #14. My first impressions when I walked into my room for the first time were the beautiful hardwood floors (big fan of hardwood floors), the comfortable queen beds (decorated in fluffy pillows) and the far reaching views looking out over Lillooet and the Fraser River.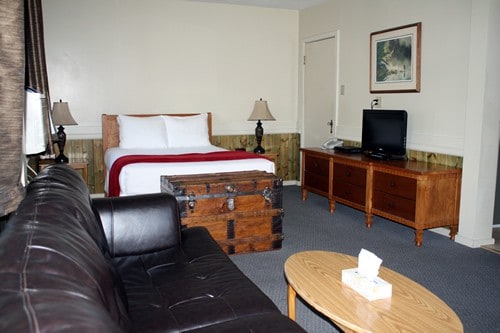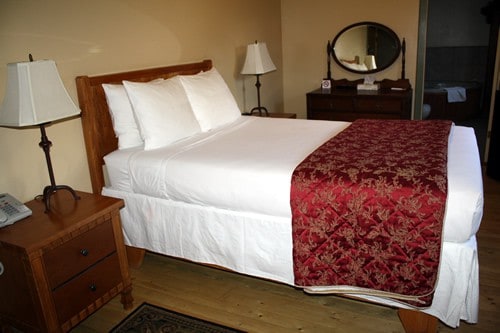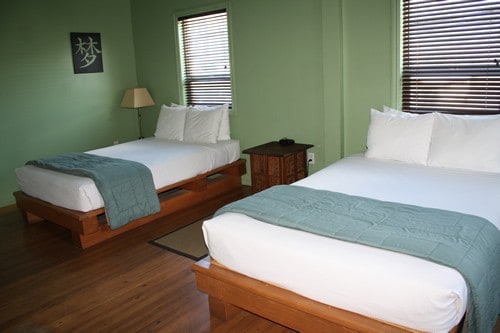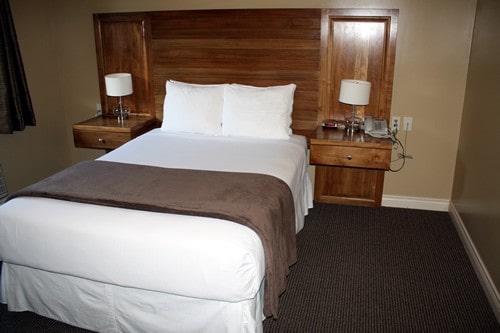 What makes a room for you? For me, what makes a room special is not the price nor the glitz. Nope, for me it is all about comfort, clean, functional and the little things. Comfort came easy at the Reynold's Hotel. I was so happy, because for me a good sleep is a must. Clean… my room was spotless, especially the bathroom. We all know how important a clean room and bathroom can be to start off a vacation.
When one talks about functional that is a personal preference. For me functional means a work station (desk or table with chair) and room for computer equipment.
The extras, the attention to detail always tell you a lot about an accommodation.
It does not have to be a big extra either. In the case of the Reynold's Hotel it was the 4 bottles of cold water waiting for me in the fridge in my room which impressed me. A big deal for a guest when temperatures are hovering around the mid 30's Celsius (95 Fahrenheit).
Room Amenities:
in-room coffee and tea,
mini fridges,
hairdryers,
direct dialed telephones,
cable television
wireless high-speed internet
Hotel Amenities
Free parking
Laundry service
Ice
Wake up calls
D.V.D. play
Rod rental drop off
Limited motorcycle storage
Playpen
Tanning Bed
Restaurant
Beer and Wine Store
Pub
The Cookhouse Restaurant in The Reynold's Hotel is a gathering place for locals and a popular eatery for visitors in the community. The restaurant is open at 5:00 a.m. and closes around 9:00 p.m. daily. They have a breakfast, lunch and dinner menu with home cooking meals. They also provide catering for weddings and large events.
I ate breakfast and dinner and I walked away full, happy and good to go.
Next door is the Reynold's Hotel Pub. The pub, keeping with tradition, is similar to the rest of the building keeping with its 1941 character. There is beautiful woodwork throughout with lots of seating, a pool table, keno and a dance floor for when there is live entertainment.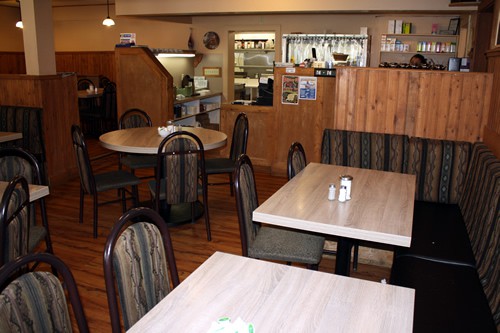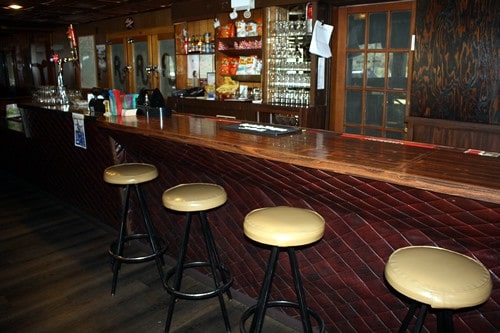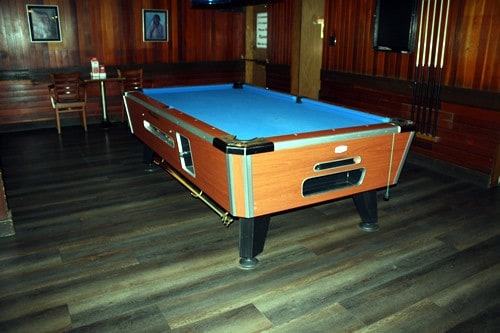 When I stay with an accommodation it is the little things, like people skills, which I tend to notice more.
Because I am in the travel industry, I have an eye for tourism extras. It comes with the territory. When I am working on the road I am often in and out of the accommodation throughout the day. At the Reynold's Hotel this "busy bee" schedule of mine allowed me to meet many of the front desk staff at different hours of the day. Hats off too because it was these daily greetings, conversations and smiles from the front desk which meant alot to me. A simple welcoming gesture like this can set the stage for a great vacation. Never underestimate common courtesy because a simple hello, please and thank you can go a long way for a guest. Thank you for the Lillooet experience Reynold's Hotel!
Related Article: eh Lillooet Road Trip – 3 Lasting Impressions
---
Contact The Reynold's Hotel
A Lillooet Accommodation in British Columbia, Canada.
1237 Main Street, Lillooet, British Columbia, Canada
toll free: 1-877-655-5506
tel: (250) 256-4202
fax: (250) 256-4192
Reynold's Hotel Website: www.reynoldshotel.com
E-Mail: info@reynoldshotel.com
Reynold's Hotel Social Travel Profile on ehCanadaTravel.com
Reynold's Hotel Business Listing Profile on ehCanadaTravel.com
---
STAR OR TOURISM AWARD
The "Stars of Tourism" Award highlights and features who we stay and play with (selected tourism businesses and adventure companies) when exploring throughout Canada. The "eh Team" of eh Canada Travel & Adventure are called Tourism Ambassadors. They travel & research Canada making notes, taking photos, creating videos and posting it on ehCanadaTravel.com to assist travelers exploring Canada.
*************************************************
#ehRoadTrip – Canadian Road Trip posted by:


As Seen On:
CBC, Huffington Post, Canada.com, Nature Conservancy of Canada, Cottage Life Magazine, TravelTV.com, Travel Industry Today, Yukon Life, TAPS Magazine, HUB Magazine

Head Office
ehCanadaTravel.com
54-120 Finholm Street N.
Parksville, BC, Canada, v9p 1J5
Lillooet Accommodations , Motels , Hotels , and Inns in BC, Canada
https://www.ehcanadatravel.com/blog/wp-content/uploads/2017/07/reynolds-banner2.jpg
300
640
Greg "Gug" Girard
https://www.ehcanadatravel.com/blog/wp-content/uploads/2020/01/ehcanada-logo-340x156-1.png
Greg "Gug" Girard
2017-07-15 12:21:54
2017-07-30 09:45:10
Lillooet Accommodation – Reynolds Hotel "Star of Tourism"