10 Top Things To Do in Tofino & Ucluelet

Vancouver Island Parks, Trails, Beaches, and more
Canada Top Things To Do
The Top 10 Things To Do in the Villages of Tofino and Ucluelet, British Columbia, Canada located on the west coast of Vancouver Island in the Pacific Rim Region.
TOP THINGS TO DO IN TOFINO & UCLUELET
Sightseeing Tours
Both Villages of Tofino and Ucluelet, BC have a vast selection of boat, kayak and air sightseeing tours for viewing whales, birds, sea lions, bears, remote islands, marine parks, hot springs, and more. Some sightsee from the comforts of a boat with a heated cabin with outside viewing decks while others prefer the thrill of a fast moving open-air zodiac. There are those who take to the air for the high altitude tours and then there are those who want to stay down real low in a kayak. Key sightseeing destinations include Pacific Rim National Park, Clayoquot Sound, and Broken Islands Group.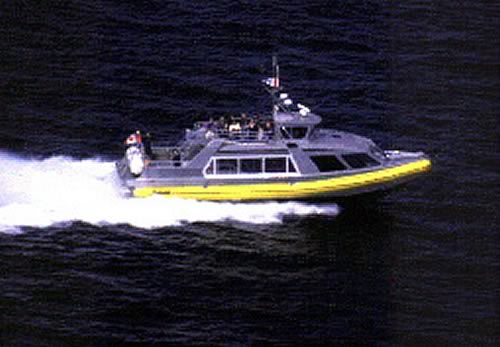 Beachcombing
Lets not kid ourselves here. Tofino and Ucluelet, BC on Vancouver Island have some of the longest and most beautiful white sandy beaches in Canada. Some are so bold to say it has the "Most Ocean Beaches in Canada". Who are we to argue. It is said that there are over 22 kilometres of beaches in the Tofino-Ucluelet section of the Pacific Rim National Park. Some of the highlight beaches include Long Beach, Wickaninnish Beach, Chesterman Beach, MacKenzie Beach, South Beach and Combers Beach.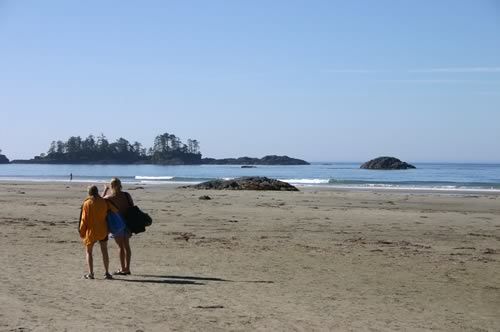 Hiking Trails
The hiking trails in the Tofino and Ucluelet area allow you to explore vast expansive ocean coastlines, wetland bogs, sandy beaches and rainforests. The trails connect to amazing viewpoints, old growth forests, long beaches, lighthouses, bogs and wildlife viewing opportunities. Some of the must-do hikes include the Wild Pacific Trail, Rainforest Trail, Nuu-chah-nulth Trail and the Shorepine Bog Trail.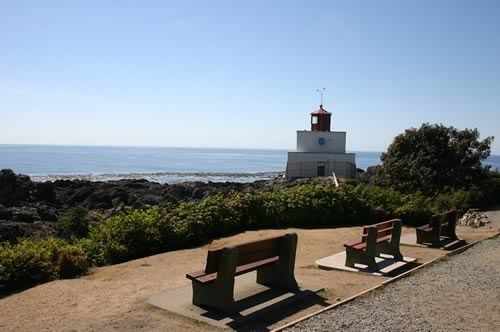 Ocean Kayaking
The ocean waterways surrounding the Villages of Ucluelet and Tofino, British Columbia on Vancouver Island are popular paddle routes leading to some of Canada's most beautiful island and marine scenery. Each village has tours with guides for the kayaking newcomers to the west coast and kayak rentals for the experienced. There are 1/2 day paddles, full day paddles and multi day paddles. Some of the top kayaking destinations include the Broken Island Group, Clayoquot Sound, Barclay Sound, Pacific Rim National Park Reserve and Deer Group Islands.
Fishing
Tofino and Ucluelet, BC salmon and halibut fishing attracts fishing enthusiasts from around the world to the British Columbia Pacific Rim region in the hopes of creating a fishing tale of a lifetime. There are fishing guides and fishing resorts from small operators to large fleets located all along the west coast. Ucluelet Attractions
First Nations
In Tofino there are the Tla-o-qui-aht First Nations, Ahousaht First Nation, Hesquiaht First Nations which form the Nuu-chah-nulth Group of First Nations. In Ucluelet there is the Yuu-thlu-ilth-aht First Nations. In both, Tofino and Ucluelet, there are gift stores, art galleries and cultural tours focusing on the traditions and history of the First Nations people in this region.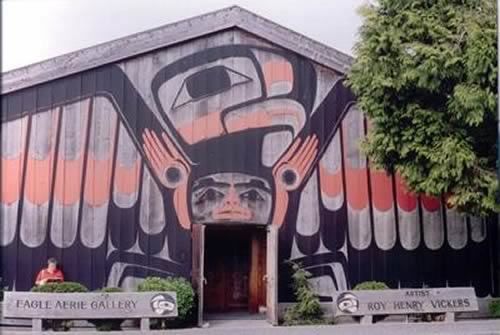 Surfing
For us here who grew up on Vancouver Island, British Columbia - the Villages of Tofino and Ucluelet have always been associated with 2 things - surfing and beaches. The region has a high concentration of surf shops and surf schools providing lessons, gear and a lifetime of experiences. In fact the region is home to some Canada`s best professional surfers who compete internationally.
Flightseeing
There are floatplane sightseeing touring companies in both Tofino and Ucluelet, BC on Vancouver Island. Tours include sughtseeing aerial tours, transportation tours to remote hot springs, islands, hot-spot surfing, kayaking and hiking destinations.
Boating
If you have a motor boat or sail boat, bring it. There are many areas to explore by boat including Hot Springs Cove, Vargas Island, Clayoquot Sound, Broken Islands Group, Deer Islands Group, Pacific Rim National Park Reserve and more. Finding a place to explore is not the issue, waiting for access to a boat ramp might be depending on the season.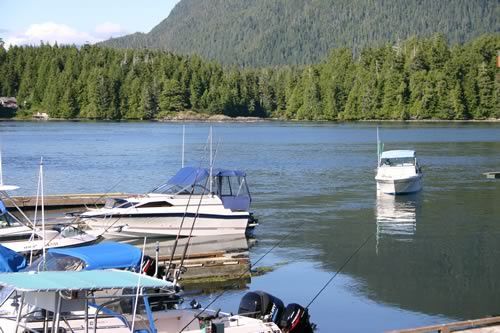 Seafood
Being on the west coast of Canada on Vancouver Island - at the doorstep of the Pacific Ocean - you might want to try the seafood. It is absoutely yummy. Now... lets be clear, we have not tried all the dishes as we do not have the deep pockets but we can vouch for the locals and their BBQ skills when cooking up some fish & chips, salmon steaks and butter drenched crab. If you have some feedback on the more $$$$$ restaurant dishes share with our travelers your reviews.
Tofino & Ucluelet B.C., Canada Things To Do, Vancouver Island, British Columbia (BC), Canada, Attractions

(c) Copyright eh Canada Travel (www.ehCanadatravel.com)