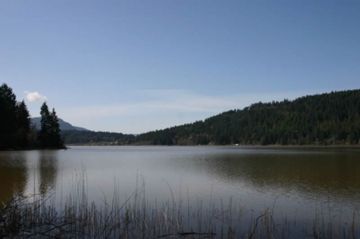 Park Amenities
:



St. Mary Lake is one of the bigger of 8 lakes located on Salt Spring Island, BC, Canada. Salt Spring is part of the southern Gulf Islands Group on the west coast of British Columbia, Canada. The lake is the largest fresh water lake on the island and the most active.

St. Mary's Lake is on the northern end of Salt Spring Island, BC. The shoreline of the lake is decorated in individual cottage resorts, residential homes, farmer's fields and green space. On the north end of the lake is a community park with a beach and lake access.

Some of the activities enjoyed on the lake include canoeing, kayaking, boating, birdwatching and swimming. No motorized boats are permitted on the lake. In the community park swimming, picnicking and sightseeing are enjoyed during the sunshine months.

The Channel Ridge hiking trails are located near the northern tip of St. Mary's Lake. They are accessed best from Broadwell Rd. There are both easy and difficult trails. Some of the trails connect and many are loop trails. They enjoy lake, ocean and forest views.

St. Mary Lake, Salt Spring Island, Gulf Islands, BC, Canada (Saltspring Island)
How To Get ToSt. Mary Lake
:
How to Get Here:
St. Mary Lake is accessed by BC Ferry in Victoria and Crofton on Vancouver Island. From Long Harbour Road take a left at the stop sign on Upper Ganges Road. Continue to the next stop sign. Turn right onto Lower Ganges Road. Lower Ganges turns into North End Road. On the north end of the lake is Lang Road. Follow it to the park.

No reviews yet for St. Mary Lake.