Surrey, BC, Adventure & Travel Guide
British Columbia, Canada Travel and Adventure
"City of Parks"
Surrey, BC, Canada is considered a major commercial centre, recreation destination, a hub for light industrial and home to many ethnic residential neighborhoods. There is over 2200+ hectares of park land in Surrey. The Fraser River flows to the north and the Nicomekl and Serpentine Rivers flow through the community. Surrey is aptly named the "City of Parks".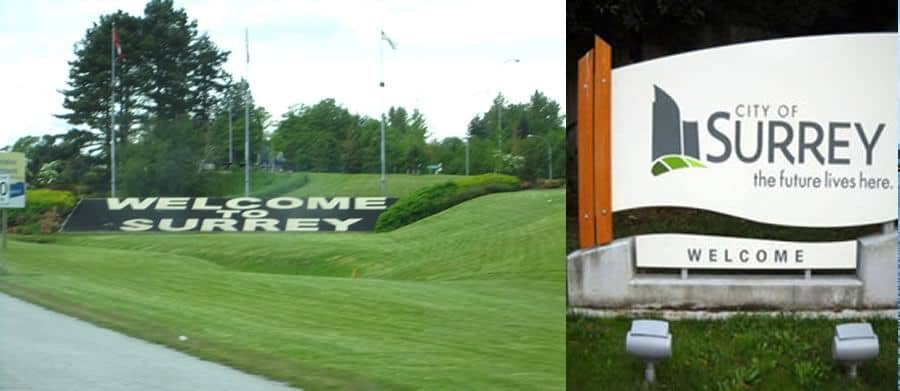 Best Things To Do, Adventures, Activities in and around Surrey, British Columbia
Top attractions, adventures and activities most enjoyed in and around Surrey, BC, Canada and the surrounding areas are golfing, birdwatching, cycling, mountain biking, hiking, picnicking, swimming, fishing, sailing, boating, canoeing, ocean kayaking, sightseeing and farm tours.
Best Parks, Trails, & Places to explore in Surrey, British Columbia
There are said to be over 600 parks, green space areas and recreational trails located throughout the City of Surrey. A few of the more popular, some would say best, activity destinations located in and around Surrey, British Columbia includes the Crescent Beach, Blackie Spit Park, Green Timbers Urban Forest, Peace Arch Provincial Park, Barnston Island, Mud Bay Park, Serpentine Fen Park, Boundary Park, Surrey Lake, Elgin Heritage Park, Holland Park, Tynehead Regional Park, Redwood Park, Burns Bog Delta Nature Reserve, and Bear Creek Park.
What are the Accommodations, Services and Amenities in Surrey, BC?
The city enjoys a very high percentage of Asian businesses due to the fact that much of the population is of Chinese, Japanese and Indian descent. Surrey places to stay, services and amenities important to travelers include accommodations (resorts, hotels, motels, inns, bed and breakfasts (B&Bs), vacation homes, cottages, cabins, lodges, hostels), campgrounds, tours, guides, outfitters, attractions, big box stores, rental shops, nightclubs, restaurants, laundromat, coffee shops, wineries, breweries, casino, spas, grocery stores, pubs, liquor store, banks, gas station, gift stores, and internet service.
Best Surrey, BC Museums, Historic Sites, Art Galleries & Cultural Venues
Surrey, being a largely ethnic community, enjoys many cultural, traditional, historic and agricultural destinations, events, facilities and attractions. Best Surrey, BC history, entertainment, culture and art venues includes the Historic Stewart Farm, Surrey Museum, Fraser Valley Heritage Railway, Surrey Art Gallery, Bell Performing Arts Centre, BC Vintage Truck Museum, Semiahmoo Heritage Trail, and the Redwood Park treehouse.
How Do I Get To Surrey British Columbia?
Transportation services getting to and from Surrey, British Columbia include the main highway of course (Highway #99 and Highway #10), and then there is taxi, bus, car rental, marina, rail, and the (YVR) Vancouver International Airport (30 minute drive - 41 kms) and the BC Ferries Tsawwassen Terminal (27 minute drive - 36 kms) and Horseshoe Bay Terminal (45 minute drive - 69 kms).
Best of Surrey BC, Canada
eh! Plan to Visit Surrey BC today.