12 Top Things To Do in Coquitlam, BC, Canada

Greater Vancouver Area of British Columbia.
The Top 12 Things To Do in Port Coquitlam and Coquitlam, British Columbia, Canada part of the Lower Mainland, B.C. Region.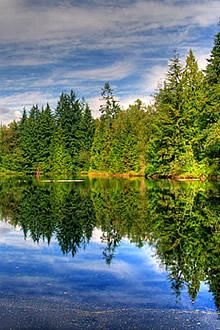 Go Boating: Seek out the boat launch accessing Pitt Lake and Widgeon Slough and take the boat out for a sightseeing cruise, fishing trip or wilderness camping expedition.
Go for a Paddle: For the adventurous put-in at Pitt Lake and paddle to a wilderness campsite or launch on one of the local lakes in one of the community parks for a casual paddle.
Birding is Big: Being that the community is on the confluence of two rivers and located just south of lakes, wetlands and parks you can easily see why there are plenty of opportunities for bird sightings.
Pack a Picnic: There are many smaller parks and wilderness parks in and near the community. Some have developed picnic day use areas and others basic wilderness grass lawns.
History is Calling: Visit one of the historic sites in the community. There is a historic village, a heritage site, plaques and a cultural centre just waiting to tell you their stories.
Visit with the Arts: Plan for a trip with the arts. There are art centres, art galleries and artists studios. Do you like painting, carving or sculptures... it is all here.
Take a Farm Tour: Hop in the car and follow the roads to the rural farming communities surrounding the Coquitlam and visit with one of the farms... buy some produce, baked goods or pick your own.
Swing a Club: Did you pack your clubs. If so book a tee time at one of the surrounding golf courses in the region.
Taste the Local Cuisine: Why not treat yourself out to one of the local dining establishments in Coquitlam. Book a table for fine dining or grab something to go for a late night meal.
Plan for an Event: There are seasonal special events, festivals, performances and concerts held in the community. Plan for one whether it be indoors or outdoors.
Go for a Bike Ride: There are designated biking routes in Coquitlam consisting of paved shoulders (street paths) and park trails. Pick up a bike map and plan a route or just head to a park are start from there.
Go Shopping: Shop till you drop visiting with big box stores, specialty boutiquesm chain stores, department stores and retail strip malls. Will that be cash or charge?
12 Top Things To Do in Coquitlam, BC, Canada