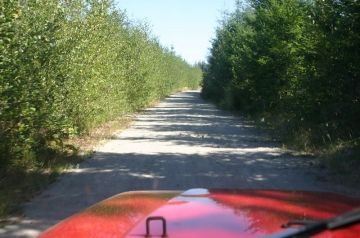 Trail Length:
12 km
Difficulty:
Difficult
Park Amenities
:

Confederation Lake Trail is located on the top portion of the Sunshine Coast near the community of Powell River, BC, Canada. The well groomed 12 km (7 mi.) hike is a challenging route leading to a 600 m (2000 ft) summit. The summit delivers spanning views of the surrounding mountain range including Tin Hat Mountain, weather permitting of course.

The hike is a full day adventure taking up to 3-6 hours round trip to complete. Time taken is based on the size and condition of the hiking group and the amount of breaks taken during the journey. While trekking and exploring up the Confederation Lake Trail there are some views of Powell Lake and Inland Lake.

At the south end of the Confederation Lake Trail (also known as Pearson Lake) is a flat open area ideal for a picnic and some relaxing moments. Head further up the trail on the northwest end of the lake is a pit toilet. Circling the lake, continuing the hike leads to Fiddlehead Farm on Powell Lake. Admire, take pictures, take a drink of some liquids and head back.
Confederation Lake Trail, Sunshine Coast, Powell River, British Columbia, Canada
Address:
Confederation Lake Trail
How To Get ToConfederation Lake Trail
:
How to Get Here:
In the city of Powell River BC , from the BC Ferry Terminal in Westview head north on Hwy 101. Turn right on Alberni Street turning left on Manson Avenue and then a right on Cassiar Street. You'll turn onto Yukon Street, continue on and take a right on Haslam. Follow the road till the first junction and steer left onto Inland Lake Road. Follow it until Haywire Bay and the campsites. Go past them and take a right down the road and travel 2 km (1.1 mi.) to the first parking pull off.
No reviews yet for Confederation Lake Trail.