12 Top Things To Do in Hope, BC, Canada

Fraser Valley Area of British Columbia.
The Top 12 Things To Do in Hope, British Columbia, Canada part of the Lower Mainland, Fraser Valley B.C. Region.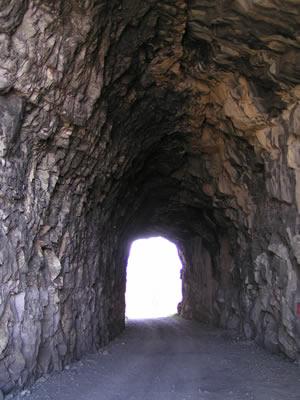 Explore a Lake: There are some pretty nice lakes in the region - some easily accessed, some take effort - find a lake to your liking and enjoy a day of swimming, canoeing, fishing, boating, water skiing, picnicking, sunbathing or wind surfing.

Climb a Mountain: Since Hope is at the base of mountains there are plenty of recreation trails, old logging roads and mountain climbing routes to explore. Some are short leading to viewpoints while others are long leading to high elevation mountain peaks.

Visit an Attraction : Hop in the car and visit one of the local attractions in the region like Hell's Gate, Hope Slide, Alexandra Bridge, the H Tree or the local museum.

Historic Memories : Make some plans to visit the history in Hope like the local museum, art galleries, the Cariboo Road, Fort Hope Cairn, Othello Tunnels, Alexandria Bridge or the First Nation petroglyphs hidden on the canyon walls of the Fraser and Coquihalla Rivers.

Plan a Tour : Hook up with one of the local tour companies in the region and see the region like never before. Tours generally include an interpretive guide and lessons. Tour companies vary depending on your adventure like flightseeing, river rafting, horseback riding, etc.

Take a Picture: With so much wilderness around Hope there are plenty of natural landscapes and wildlife viewing opportunities when exploring the trails in the back country forests and mountains. Bring a camera or you will regret it big time.

Go Sightseeing : Walk, bike, kayak, canoe, helicopter, raft... whatever the transportation make sure to at least make the time to explore the backcountry regions around the community of Hope.

Go on a Day Drive : Hope is at the junction of some major sightseeing highways. Each highway leads into the mountains and provides some fantastic opportunities for picnicking, adventures and sightseeing.

Artful Thinking : There are art studios, museums and First Nation galleries to visit in the region. It is an opportunity to view west coast paintings, carvings and sculptures.

Go for a Mountain Bike Ride: In the backcountry mountains of Hope there are recreation trails, logging roads and old wagon roads to explore via a mountain bike. Many trails and roads are for the rough and rugged with some good down hill runs, jumps and drops.

Picnic in a Park: Pack a lunch and plan a visit to one of the day use areas in any of the parks in the region. Or explore a trail leading to a viewpoint or mountain peak and enjoy a well deserved meal. Lots of areas to snack and pack when in Hope.

Go Skiing : Just up the highway is Manning Park and some downhill skiing and snowboarding. Stay closer to Hope and explore cross country, back country or heli skiing opportunities on the local mountains.