Algoma Region

Adventure travel in Ontario, Canada
Algoma Country, Ontario, Canada is a travel and adventure region located on the shores of the Superior and Huron Lakes of the Great Lakes in Northern Ontario. The region is home to to the Canadian Shield and boreal forests creating an environment rich in canyons, waterfalls, vistas, rock cliffs, lakes and connecting rivers.
The main communities in Algoma Country supporting a good selection of services catering to travelers include Sault Ste. Marie and Wawa, Ontario, Canada. Other tourism communities in the region include White River, Chapleau, Thessalon and Blind River.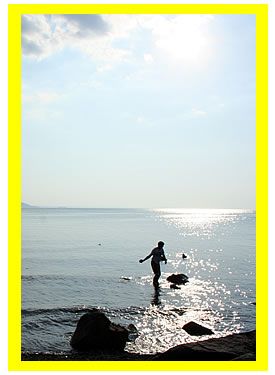 Most communities provide accommodations. The bigger communities provide a selection of hotels, motels, bed and breakfasts, cottages, vacation homes and campgrounds. Backcountry accommodations are also available on some of the remote lakes and rivers including fly-in fishing lodges, outposts and wilderness resorts and retreats.

Throughout the region there is much to see and do. There are popular touring routes, train tours, parks, sandy beaches, attractions, sightseeing destinations, guides, outfitters, charters, historic sites, museums, events and festivals.

Algoma Country is also home to the world's largest game preserve, a famous goose, First Nation pictographs and one of Canada's largest wind farms.

During the summer months the popular activities enjoyed in the Algoma Country region include golfing, canoeing, fishing, boating, kayaking, sailing, water skiing, swimming, camping, hiking, backpacking, rock climbing, sightseeing, birdwatching, hunting, flightseeing, wind surfing, horseback riding, off roading, mountain biking and cycling.

During the winter months the snow covered trails and backcountry logging roads in the region transform into snowmobile, dog sledding, xc ski and snowshoe routes. In total, there are 2,500+ kilometres of snowmobile trails in Algoma Country connecting communities with wilderness regions.

After the temperatures drop and the waterways freeze over there are many lakes and rivers in Algoma Country which reinvent themselves as snowmobile staging areas and ice fishing destinations.

Up on the local hills the ski resorts kick it up a notch providing visitors with downhill skiing and snowboarding adventures.