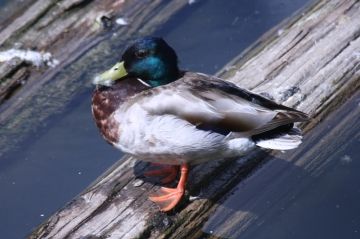 Park Amenities
:


Sechelt Marsh in the community of Sechelt, BC and is a haven for naturalists and bird watchers. The marsh is looking out over the tip of the Sechelt Inlet. The natural interaction of the fresh water from the marsh mixing in with the salt water from the ocean creates an environment attracting many different species of bird wildlife.

The Sechelt Marsh draws the attention of many birds to the area like woodpeckers, buffleheads, redwing blackbirds, swallows, Canada Geese, malards and many more water friendly birds.

The type of birds frequenting the marsh coincides with the migratory patterns of that species. The marsh is small and for some time has been maintained by the District of Sechelt in cooperation with the Sunshine Coast Natural History Society.

Sechelt Marsh Birding Birdwatching, Sunshine Coast, Sechelt, British Columbia, Canada
How To Get ToSechelt Marsh
:
How to Get Here:
Follow Hwy 101 into Sechelt, B.C.. At the traffic light at Wharf Street take a right. Continue straight to the marsh located a few blocks past Porpoise Bay Road.
No reviews yet for Sechelt Marsh.