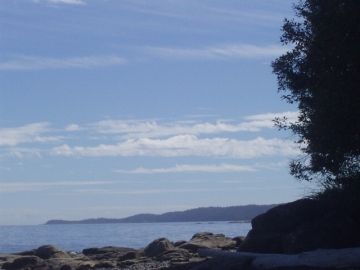 Park Size:
12 hectare
Park Amenities
:





Sandwell Provincial Park is located in Lock Bay on Gabriola Island on the west coast of British Columbia, Canada.

The park is one of the more popular recreation destinations on Gabriola Island highlighted by a long sandy beach and plenty of marine views overlooking the Strait of Georgia. Marine views include birds, seals, kayaks and boats.

Some of the activities enjoyed in the park include picnicking, sightseeing, beachcombing, swimming and hiking. There is a short hiking trail following the shoreline exploring through trees leading from the parking lot to the day use area.

The day use area includes a beach access trail, some picnic tables, pit toilets and an information sign. From the picnic area there are marine views overlooking the sandy beach and Lock Bay.

The small 12 hectare beach park on Gabriola Island was established in 1988 so to continue to protect the petroglyph and shell middens left behind by the early First Nation people.

The petroglyph and sandstone rocks are located at the end of the beach near the day use area. They are accessible during low tides only.

Sandwell Provincial Park, Gabriola Island, Gulf Islands, BC, Canada
Address:
Sandwell Provincial Park
How To Get ToSandwell Provincial Park
:
How to Get Here:
From the BC Ferry Terminal on Gabriola Island travel on North Road. Continue on North Road and turn left on Barrett Road. Follow the signs to the park.
No reviews yet for Sandwell Provincial Park.