Albert McGowan Park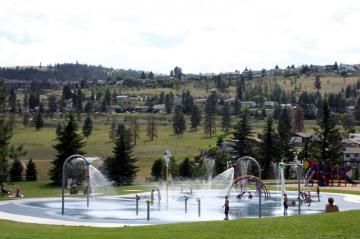 Detailed Description:
Albert McGowan Park is a playground and sporting event park located in the heart of Kamloops, BC in the Thompson-Shuswap region of British Columbia, Canada. The big draw of the park is all about the children because of the playground and a water spray park.

For other groups the vast green lawns provide the room for a good game of baseball, bocce ball, frisbee and/or football. For some, the park is an ideal destination fro relaxing on one of the sitting benches and/or picnic tables.

Albert McGowan Park includes a couple of well maintained ball diamonds, playground, water park and community centre. Onsite is a brick building housing some washrooms and change rooms.

Albert McGowan Park , Kamloops, BC in the Thompson-Shuswap region of British Columbia, Canada
ADDRESS
Albert McGowan Park