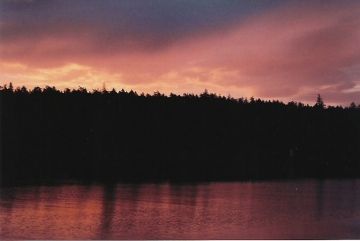 Park Amenities
:



Roesland is located on North Pender Island which is part of the southern Gulf Islands off the west coast of British Columbia, Canada. The park was once a pioneer homestead before it became a waterfront resort in the early 1920s. There was a main lodge (Roe House) and guest cottages.

The resort operated on Pender Island until 1990. After that the resort was left unattended and forgotten. Roe House, and the cottages began to show wear and tear. Soon later a deal was struck between a local association and the government to maintain the main lodge as a museum and operate the land as a park.

Roesland is now one of the more popular sightseeing and hiking parks on North Pender Island for visitors. It is also part of the Gulf Islands National Park Reserve.

The highlights of Roesland attract people to the park. Some of the highlights include Row House (the museum), the hiking trail to the tip of Roe Islet (amazing marine views) and the hiking trail to Roe Lake located above Shingle Bay.

The marine park has a few trails to explore. The better trails include the trail leading to a viewpoint on Roe Islet and the trails exploring around Roe Lake. The Roe Islet trail explores a shoreline lined with shedding Arbutus trees and enjoys a viewing bench at the point.

Wildlife viewing, hiking, picnicking, sightseeing and history are some of the activities enjoyed in Roesland. The museum is open during the summer tourism season. There are public picnic tables and pit toilets in the park.

Roesland, Pender Island, Gulf Islands, BC, Canada
How To Get ToRoesland
:
How to Get Here:
Travel to Pender Island in the Gulf Islands via a BC Ferry. Once on the Pender Islands travel on South Otter Bay Road to the park and Roe Islet.
No reviews yet for Roesland.