2 Special Promotions
Community Gold Package
Community Header Banner and a Premium Membership Advertising Listing Combo
Promotion is valid for 7 days from the date stamp on this email.
With your Community Header Banner your business will be front and centre on every page in your community.
With your Premium Membership Advertising Listings you will be one of the first businesses to be viewed by travelers when searching your community, region and category.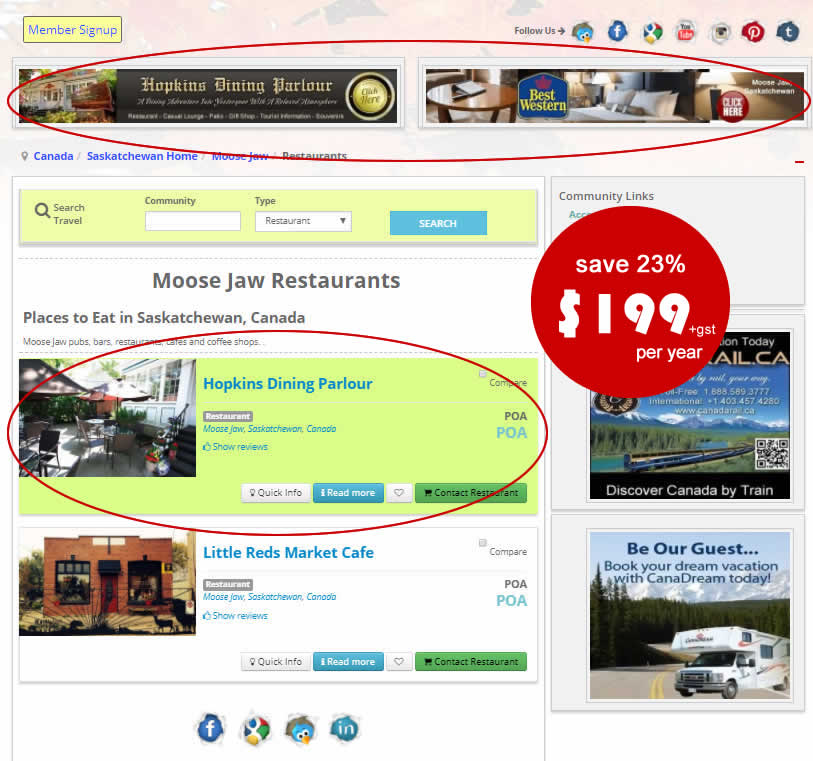 "Stars of Tourism" (accommodation only)
ehCanadaTravel.com "Community Stay and Play" Program.
accommodation provides an ehCanadaTravel.com Tourism Ambassador 7 nights.
ehCanadaTravel.com provides participating accommodation :

a published written article featuring the accommodation on their award winning blog
premium membership advertising listings
community header banner
daily social media posts during visit
blog feature published on website, social media and distributed to media contacts

receive a "Star of Tourism" Award Badge for posting on your website, social media, blog.
contact your Tourism Ambassador or ehCanadaTravel.com at sales@ehcanadatravel.com for applying to this program and for scheduling.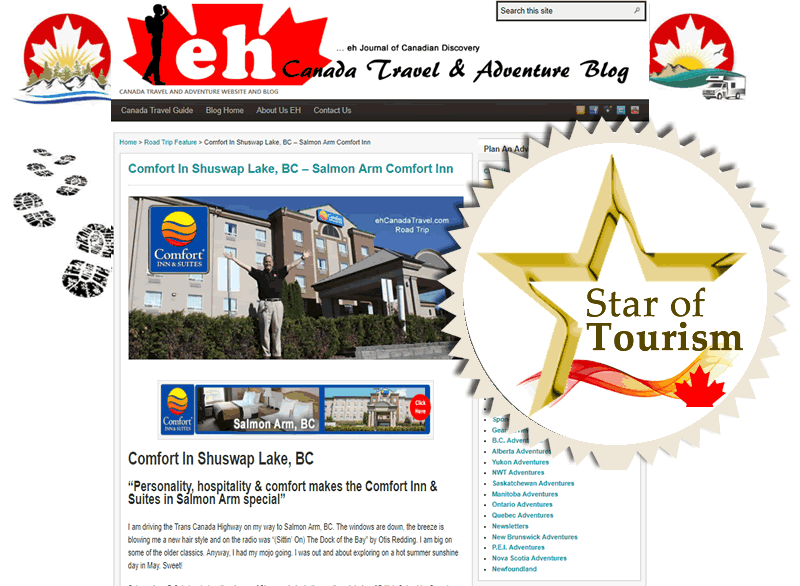 Contact your Tourism Ambassador or contact us directly at ehCanadaTravel.com at sales@ehcanadatravel.com or 1.877.923.3764