Co Founders
Colin and Greg Girard are a tourism brother team with 40+ years of combined tourism marketing experience. The co founding brothers draw on decades of tourism, internet, software, print and marketing job experiences. They are proud to be combining their passions for the outdoors and their work life into one fulfilling adventure. They truly love their jobs and the industry they represent.
History
The brothers started their tourism journey creating and operating community websites SidneyBC.com and VictoriaBC.ca. At one point the brother team owned and managed 9 community and regional websites. Over time the brothers were told "they had something special" and were encouraged regularly by clients and partners to expand. To do so the brothers had to collect their own information about Canada so they embarked on, what turned out to be, an 8 year journey researching tourism communities, parks and adventures from coast-to-coast-to-coast.
When all was said and done the Girard Brothers visited over 700+ tourism communities, and explored over 5000+ parks, trails, beaches, historic sites. In the spring of January 2014 the brothers pre- launched ehCanadaTravel.com. They continue to this day to add more information, photos, videos to the website.
The Girard Brothers have been featured on CBC (3X), Canada.com, Travel TV, and Travel Industry Today. They have provided research for articles in Cottage Country Magazine, Hub Magazine and many local papers. They have written for the Huffington Post, The Nature Conservancy of Canada and are the creators and contributors of their award winning travel blog. The eh Canada Blog is ranked as one of the BEST Travel Blogs in Canada by Flight Network, Blog Feed , SC Travel and Blog Spot.
Colin Girard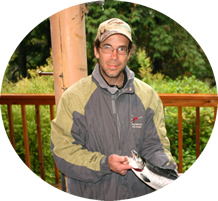 COLIN GIRARD has been involved in the global tourism community since 1990. He began his tourism career in Jasper, Alberta, Canada where he soon was promoted up the managerial ladder. After many years of website design and search engine self education Colin branched out on his own in 2000. At that time, Colin created and managed a community website for the town of Sidney BC on Vancouver Island. Today, Colin's reputation, determination and relationships has enabled him to grow from one website into a national website covering over 750+ communities called 'eh Canada Travel & Adventure'. (ehCanadaTravel.com).
Responsibilities: website design, development, internet marketing, programming
Interests: When not a computer geek, Colin's outdoor passions include fishing, golfing, hiking, and snowboarding.
Greg Girard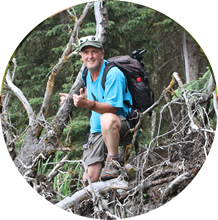 GREG GIRARD has been involved in sales, marketing, research and business development since 1989 . Greg's last post was as an International Marketing Director for a software publishing company working out of Edmonton, Alberta and Dresden, Germany. In 2002, Greg left the "suit and tie" world to partner up with his brother to assist him in the development of ehCanadaTravel.com.
Responsibilities: sales, marketing, content writing, research, public speaking
Interests: When Greg is not networking he enjoys backpacking, photography, wilderness camping, golfing and snowboarding
Greg Girard offers PUBLIC SPEAKING to COMMUNITIES and TOURISM ASSOCIATIONS. Topics presented include (1) creating tourism communities, (2) understanding inventory, (3) internet marketing (4) barriers to tourism and (5) traveler habits. (contact us for speaking opportunities)