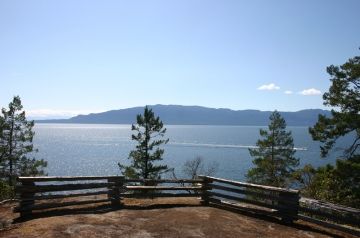 Park Size:
81 hectares
Park Amenities
:



Francis Point Provincial Marine Park is an eco friendly park established in 2001 to protect some very sensitive ecological marine and forested areas. The large park protects the waterfront of the Francis Peninsula closest to Madeira Park.

The parkland is a combination of forested hills and open grassy, moss covered landscapes. Because the Francis Point Provincial Marine Park is a protected ecological area be mindful of the landscape and do not wander off the paths.

People come to the Francis Point Marine Park to explore by hiking, kayaking, swimming or scuba diving. The short trail in the park that navigates the hiker through the ecological sensitive area leads all explorers to the top of the Francis Peninsula and some spanning ocean sight lines.

The forest trail is a short route to the ocean. Take a right at the junction for the best scenic views looking out over Vancouver Island, Texada Island and some Gulf Islands. Take a left and end up at the ocean. Trail is a leisurely jaunt taking maybe 1 hr. to complete.

Scuba divers and boaters like the marine park also, especially around the Francis Point Lighthouse.

Francis Point Marine Park, Madeira Park, Pender Harbour, BC, Sunshine Coast, Canada
Address:
Francis Point Provincial Marine Park
How To Get ToFrancis Point Provincial Marine Park
:
How to Get Here:
Follow the Hwy101 past Sechelt, BC and Gibson continuing on north past Pender Harbour. 5 km (3.4 mi.) north of Madeira Park) turn left off Hwy 101 onto Francis Peninsula Road. Follow the road for 1 km (0.4 mi.) and the take a left on Merrill Road.
No reviews yet for Francis Point Provincial Marine Park.