Print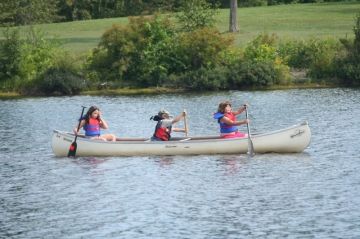 Park Size:
263 hectares
Park Amenities
:





Boulevard Lake Park is a popular North of Superior recreation and picnic destination located on the banks of the Current River in the community of Thunder Bay, Ontario, Canada.
Boulevard Lake Park is a man-made lake. The park measures 263 hectares (650 acres) and stretches from the rock bluffs in the north to the Lower Current River Dam in the south.
Activities enjoyed in the park include canoeing , kayaking, swimming, biking, walking, sightseeing, picnicking, rollerblading and dog walking (on leash).
The park is a year round day use park highlighted by a supervised sandy beach with a roped off swimming area and a float, a historic bridge and a good selection of paved trails and picnic sites.
Located throughout the Boulevard Lake Park are numerous picnic sites. Each providing different views and amenities. All provide picnic tables and sightseeing benches.
Some picnic areas are free to use while others like the Current River Park, Birch Point Picnic Area and Evergreen Picnic Area charge a fee.
Other amenities in the park include washrooms, change rooms, playground, tennis courts, wharf and a roof top boat launch.
Services in the park include a miniature golf course, paddle boat rentals and a concession stand. The park is also the site for festivals and events during the year. Check your calendar for dates.
Over 5 kilometres of paved trails connect the day use picnic areas with the other features in the park. The paths connect to sightseeing highlights like the Adelaide Street Lookout, the 1911 Black Bay Bridge (a reinforced concrete span bridge) and the Birch Point sculpture.
The trails connect to a network of paths which lead outside the park and connect with other parks and facilites in the area including Centennial Park.
Explore Boulevard Lake Park, Thunder Bay, Ontario, North of Superior, Canada
Address:
Boulevard Lake Park
How To Get ToBoulevard Lake Park
:
How to Get Here:
Drive : From the downtown area of Thunder Bay, Ontario, Canada travel to North Algoma Street, North Cumberland Street and Arundel Street for access to the park.
No reviews yet for Boulevard Lake Park.