Merritt BC Shopping - ExperienceMerritt.com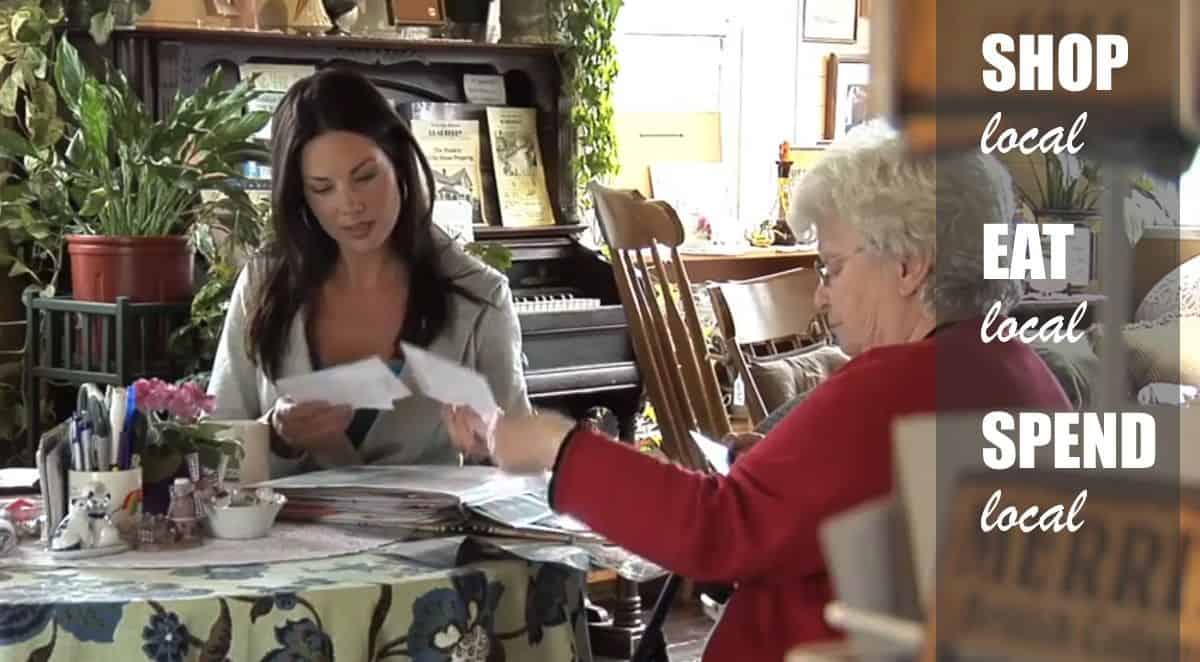 Shopping in Downtown Merritt BC
Merritt BC downtown stores, restaurants, coffee shops, services and more
Downtown Merritt BC shopping has benefits. Getting travelers to come downtown when exiting off the highway is well worth the effort. Not encouraging our visitors to visit Downtown Merritt is, in so many ways, letting our visitors down. I mean, just start talking to some of the local store owners and soon you will realize how lucky we are to have them in our community. There is more to Merritt BC Canada and the Nicola Valley than fast food, washroom breaks and gas stations.

People Make Downtown An Attraction
The stores, restaurants, coffee shops, and services located in Merritt work hard at providing visitors the full Merritt experience. Take it from us, there are some real quality and friendly people working the downtown core. Consequently, their work ethic and friendly demeanor reflect the many efforts of the combined core to make Downtown Merritt an attraction in the Nicola Valley. The key leaders downtown take pride in their services and in how the downtown core is represented and interpreted.
"You can't buy happiness, but you can buy local and that's kind of the same thing."


Author Unknown
Downtown Merritt BC Events and Festivals
The downtown Merritt shopping district is always looking for new ways to entertain, as well as, service the locals and visitors who grace their sidewalks. There combined efforts and ingenuity have played a large part in the unique programs implemented in the downtown core like the Chair Walk, Canadian Country Music Hall of Fame, Walk of Stars, Friday Night Markets, Spirit Square and many more events and festivals. Their goal? To bring more and more people down the hill and encourage downtown Merritt shopping and unique experiences.

Experience Nicola Valley Supports Downtown
Enter heading here...
Experience Nicola Valley (ENV) bloggers are fortunate to have had the opportunity to meet and greet with more and more businesses and non profits who reside in town. The people behind the store fronts are making a large impression on many, including this blogger and tourism consultant. In an effort to put these businesses and non profits on the front page for key word search engine results, the ENV bloggers welcome businesses to contact them for a feature article. One can email or best yet, contact them on social media @experiencenicolavalley .
Some of the Tourism Nicola Valley Members who operate stores, non profits and services in Downtown Merritt BC include:
With the right leadership and programs the Downtown Merritt shopping district will become a signature attraction in itself, Creating a memorable shopping experience will only compliment our community in the minds of our visitors and locals.
Downtown Merritt BC Shopping & Services
---
Merritt BC Shopping in the Nicola Valley
Stay Informed
When you subscribe to the blog, we will send you an e-mail when there are new updates on the site so you wouldn't miss them.
Comments
No comments made yet. Be the first to submit a comment