Cowichan Valley Trail Saves Us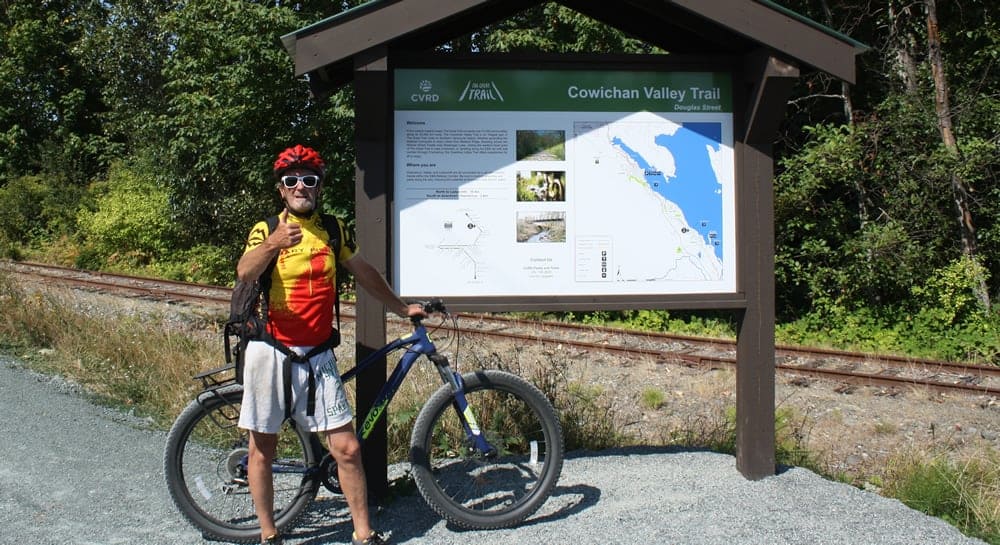 Broken and Biking The Great Trail (TCT)
"When your on the road exploring Canada, expect the unexpected."
Biking the Cowichan Valley Trail sounds like a great idea while hunkering down in the Cowichan Valley on Vancouver Island British Columbia Canada. However, when you are on the road working, always expect the unexpected. It is always lurking around the corner in every adventure waiting to poke its nose into your business. While the unexpected showed up for us.
Steamed Cowichan Valley Trail
Biking the Cowichan Valley Trail happened but not why you may think? You see… our unexpected incident was our water cooling system on our "Booney-Bashing" Jeep died. There was steam blowing all over the place just like those old steam engines use to do while chugging along the tracks back in the day.
MacGyver It!
When the unexpected shows up you, "MacGyver It". MacGyver was a TV show we use to watch as kids. In the show a secret agent makes objects, repairs things or does what ever it takes in an inventive way, literally making use of whatever items are at hand to fight his enemies. So you can often hear my brother and I say, "Lets MacGyver It!" Make do with what you got.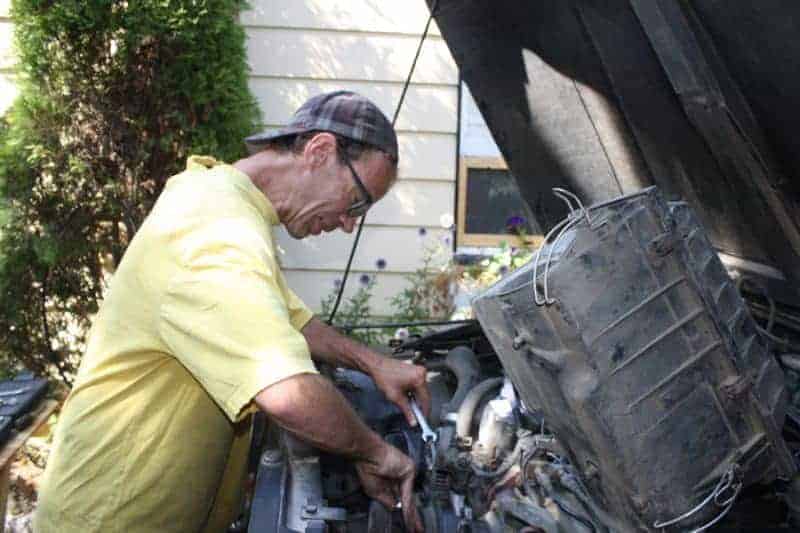 Always Carry A Mechanic
Luckily we have Colin, my brother, he is the resident mechanic on the road. Here is a hint. It is always good to try and have one of those mechanic people with you while on a long road trip. They save you money and come in handy. Serious! And we needed parts now.
"Colin, you the man!"

Big Brother to Little Brother
But how do we get the parts when the RV is in refit mode and the jeep is dead? We "MacGyver It".
Long Distance Love Affair
And it gets better. The parts we need to fix our dead jeep are in two different towns. One part we managed to ship into Chemainus, BC and the other was stuck 14 kilometres away in Ladysmith, BC at another auto store. What to do? You use the tools at hand and turn the unexpected into an opportunity. You, "MacGyver It"!
Gear Up
We unpacked the bikes, and I geared up with some juices and my backpack and turned the unexpected into a 14 kilometre beautiful bike road along the Cowichan Valley Trail from Chemainus BC to Ladysmith BC.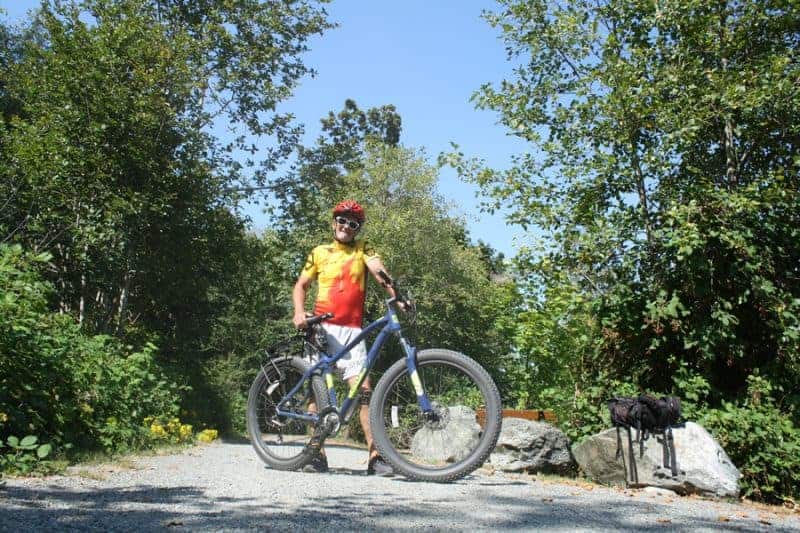 Biking The Cowichan Valley Trail
Biking the Cowichan Valley Trail was exactly what we needed to get the job done. First I biked a 1 kilometre long hill back up to the highway to the first parts store. No hiccups. Easy-peasy. Except when I showed him the intake valve also, he noticed the crack. Now the hiccup. None in stock. This is where Ladysmith BC comes in. A different chain of store, not in Chemainus, has the part but we had to go and get it.
The Unexpected Are Stories
Sooo… I drop off the part to Bro and off I go biking to Ladysmith from Chemainus on this beautiful easy going 14 kilometre adventure passing through farm fields, exploring forests, sightseeing oceans and a waterfall. I was back in two hours. We, I mean Colin, fixed the jeep. No one freaked out. The sun rose the next morning. The world was still standing. Now, we have another good story to tell.
Link To Cowichan Valley Trail without the unexpected. Just trail baby!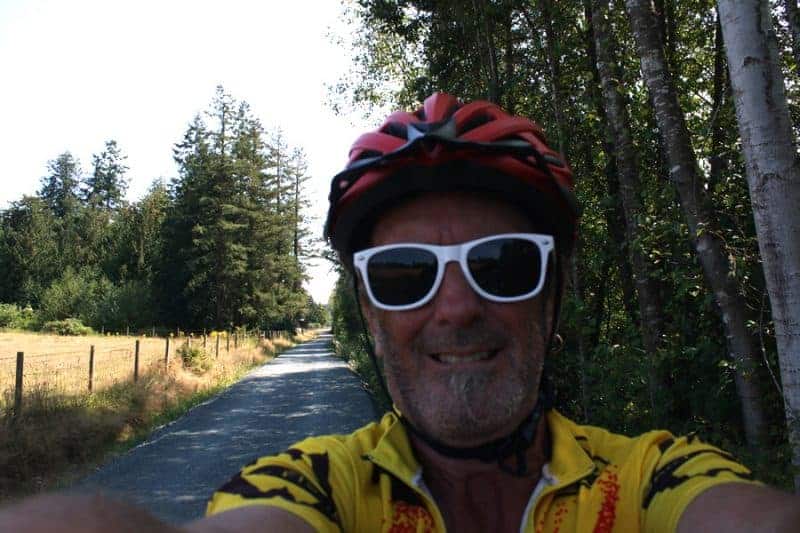 Biking the Cowichan Valley Trail
The Great Trail in Chemainus and Ladysmith BC Canada
Sorry for asking. Please Share. Thank you!
It is a Canadian Thing
https://www.ehcanadatravel.com/blog/wp-content/uploads/2019/08/banner2.jpg
545
1000
Greg "Gug" Girard
https://www.ehcanadatravel.com/blog/wp-content/uploads/2020/01/ehcanada-logo-340x156-1.png
Greg "Gug" Girard
2019-08-17 19:30:13
2019-08-17 19:30:15
Cowichan Valley Trail Saves Us