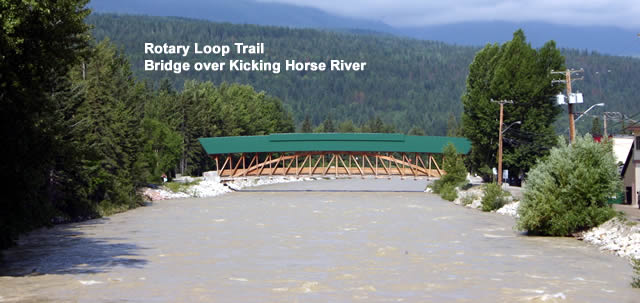 What to do? Where to go? When to do it when exploring in Golden, British Columbia, Canada is the question to ask yourself before arriving.
There is so much eye candy – it would make any  community jealous.
Kootenay village is engulfed by its mountains, roaring like its rivers and wild like its wildlife.  It is a place in nature where hearts are green with envy and where one cannot hold back their wild wilderness personality.
The outdoor activities in the area are rough and rugged, as well as, relaxing and soothing. The environment in Golden, BC is rich for those who seek adventure and calm for those who seek tranquility. It is the best of both worlds.
Many who live in the community are very active year round. There is so much to enjoy it is often challenging when it comes time to select your adventure poisons.
So many activities to choose from beyond the most obvious like skiing and snowboarding in the winter months and mountain biking, rafting, kayaking, hiking and backpacking in the summer months.
For the self guided adventurer bring your gear and expertise. For the newby to an adventure there are many tours and guides in the region who are able to assist you in having a safe and exciting time while in Golden. A tour and guiding company provide the equipment, lessons, knowledge and expertise.. and sometimes meals and accommodations.
As for where you lay your head down after a day of thrills and spills – that is another decision many of you will have to make. And it ain' t easy either. The accommodation choices are just as varied. There are hotels, motels, inns, cottages, cabins, B&Bs, campgrounds, resorts and vacation homes.
In the past we kayaked rivers and wetlands in the region. On our last visit we took to the biking and hiking trails in and around the community of Golden. In our efforts to paddle, climb, hike and bike the region we still ran out of time and did not even make a dent in the number of adventures available to us to explore. It is going to take our lifetime to finish our list. But that is Ok with us… because we continue to give ourselves more excuses on why we need to visit again and again.
We are not even sure if that is a realistic goal but we are going to give it everything we got. It is one destination where the bumps and bruises we endured felt like trophies and awards. To this day some of the cuts still shine on our shins marking it a great memory.
Here is a list of our adventures to date with loads of information and photos online for your to plan and view:
Cedar Lake : https://www.ehcanadatravel.com/british-columbia/kootenays/golden.html
Columbia Basin Wetlands : https://www.ehcanadatravel.com/british-columbia/kootenays/parks-trails.html
Kicking Horse Mountain : https://www.ehcanadatravel.com/british-columbia/kootenays/golden/parks-trails/2557-kicking-horse.html
Rotary Loop Trail : https://www.ehcanadatravel.com/british-columbia/kootenays/golden/parks-trails.html
Gorman Lake: Gorman Park
Moonraker Trails : Moonraker Mountain Biking Trails
Mt. 7 Lookout : Mt. 7 Lookout Trails – Mountain Biking
Thompson Falls Trail : More on Thompson Waterfall Trail
Glacier National Park : https://www.ehcanadatravel.com/british-columbia/kootenays/kaslo/parks-trails/3078-kokanee-glacier-provincial-park.html
Yoho National Park : Yoho National Park
For a full list of accommodations and adventure companies please visit our Kootenays EH Travel Website at : Plan Adventure Travel in the Kootenays
https://www.ehcanadatravel.com/blog/wp-content/uploads/2012/07/rotary-loop.jpg
303
640
Greg "Gug" Girard
https://www.ehcanadatravel.com/blog/wp-content/uploads/2020/01/ehcanada-logo-340x156-1.png
Greg "Gug" Girard
2012-07-09 13:28:52
2012-07-09 13:28:52
Golden, BC What, Where and How Travel and Adventure Tips